My Cardiff Hen weekend
So good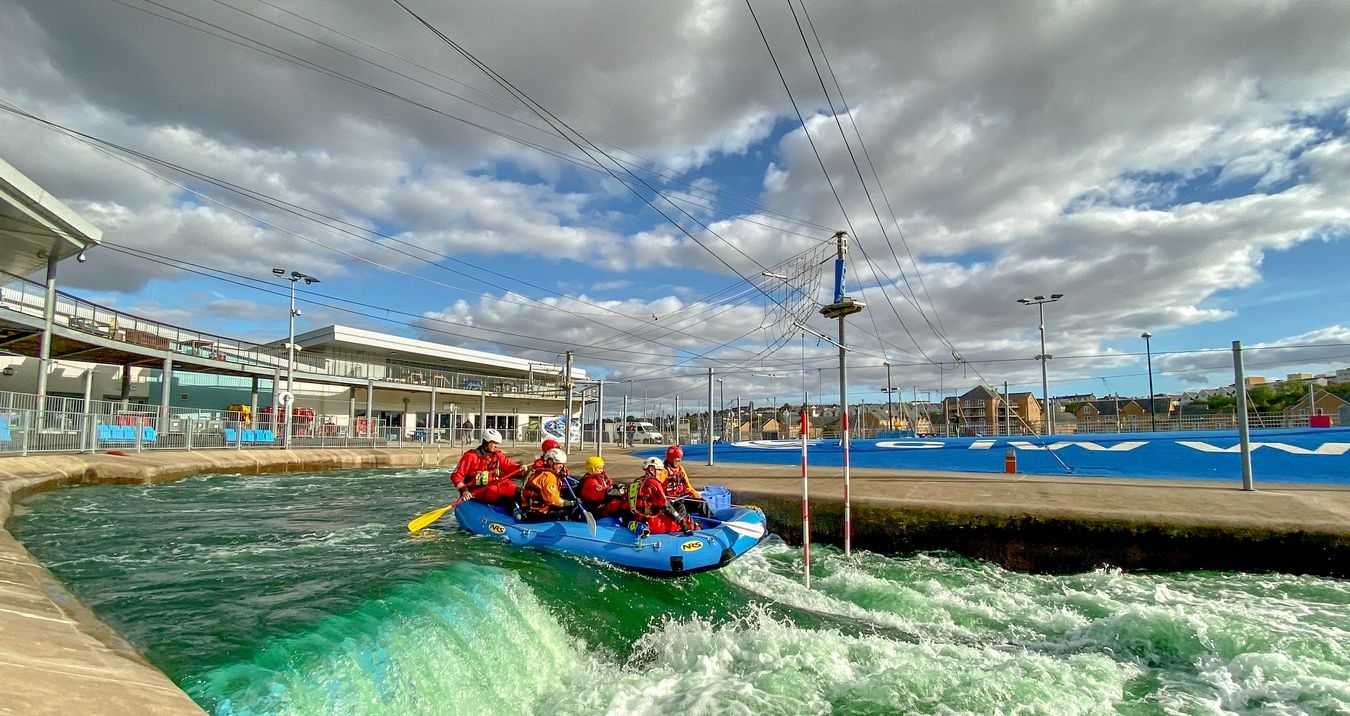 My Cardiff Hen weekend
My Cardiff Hen weekend happened almost by chance, and in my experience, those are always the best weekends. Ten other girls had signed on with my best friend Kelly, but I wasn't sure where I wanted to go and what I wanted to do, all I knew was that I did want to do something a bit different from the usual cocktail making and afternoon teas that you usually end up doing on Hen weekends. I prefer something a little bit more active and outdoors, preferably involving water!
Kelly was organising everything, but she was having trouble getting me to make a decision on where I wanted to go, let alone what I wanted to do. I think she was getting a bit frustrated with me nixing suggestions, but she then she called me and asked me whether I'd ever tried White water rafting
I thought about it for a half of a split second before I told her that I hadn't, but now she had come to mention it that sounded like exactly the sort of thing I would like to try!
"How does Cardiff sound?" she asked
I told her that I'd been to Cardiff before to see friends, when they were at Uni there and I did remember that it was a memorable night out and that as far as I was concerned if Cardiff was where they did white water rafting then Cardiff was in!
She told me she'd been surfing websites for companies that organise Hen weekends and she'd found one that offered two night's accommodation in the centre of Cardiff, White water rafting and guest list entries to nightclubs for the weekend. The package was called "Riding the White Water" and at £165 per person it came in well under the £200 budget we'd been looking at. As far as I was concerned Kelly has hit the nail on the head with this one and the other girls were all up for it, so Cardiff it was for my Hen weekend!
When the weekend of my Cardiff Hen do arrived, we checked into our accommodation, which was a Travelodge, and conveniently close to the centre. The room was exactly what you would expect from a Travelodge, clean and tidy and good enough for the weekend.
We spent Friday afternoon trawling the Castle Quarter window shopping and I loved the arcades, the architecture was magnificent and the variety of shops was quite astounding and I did find some shoes that are just my style in a little vintage shop. We had a really nice chilled afternoon and it was a chance for a few of the girls who hadn't really met to get to know each other a bit better.
By late afternoon we were ready for food and since the company we booked my Hen weekend in Cardiff with had booked us a table for drinks in the Cardiff Slug and Lettuce, we decided to get our food there as well before our night out. The food was alright, nothing special but it didn't break the bank and everyone was satisfied afterwards, drinks were a decent price and I couldn't fault the service, all in all, a good job!
After the pub we headed off to Popworld, where we had guest list entrance, and this was a really fun end to the night with really cheesy music, but we didn't want to stay out too late because we had White water rafting the next day, so after a couple of hours of drinking and plenty of dancing we all headed back to the hotel in a semi reasonable state.
Our Cardiff Hen do package consisted of breakfast, which was a life saver, because the next morning no one was feeling too clever. The need for coffee drove me downstairs and once I'd had a coffee and a juice I fuelled up on the buffet breakfast.
The white water rafting was booked in for 1pm and as far as I'm concerned it 100% delivered, it was very much the highlight of my Hen do in Cardiff! We all took taxis from the hotel to the rafting venue, which was a purpose built 250 metre long hairpin lake. We were split between two rafts and each group had an instructor, who gave us all a safety briefing and made sure we all knew what we were doing before we started.
We'd told them we wanted to have a bit of a white knuckle ride rather than a sedate cruise, so they put the water flow up for us so that it was moving really quite quickly! We all got thoroughly soaked and one of the girls did go overboard and had to be rescued, but we had a brilliant time and this is definitely something I would recommend for anyone having a Hen do in Cardiff.
The white water rafting was a two hour session and that was just enough but I would do it again tomorrow if I could!
After the rafting it was back to the hotel so everyone could get showered and changed and then we headed out into Cardiff to find somewhere to eat. We had a bit of a wander around before we settled on Zizzi's for some Pizza and after that we hit a couple of different bars before heading to Pryzm nightclub, where we had guest list admission organised.
We'd been really restrained on Friday so we did let loose more than a little bit. I remember lots of rounds of shots and I remember that the music was awesome, but what struck me the most about Cardiff was how friendly people were! After the club, we all somehow ended up at a house party just round the corner from our hotel, which was still going strong when we left in the small hours of the morning!
We were a sorry looking lot who checked out the next day, but my Hen do was a total success! On the strength of Saturday night alone I have to say, Cardiff really is a great destination for a Hen weekend, but with the white water rafting as well, my Hen weekend in Cardiff was absolutely perfect!
The Stag and Hen Experience has been creating the best bespoke hen weekends away for over 12 years, so, if you're looking to plan a hen weekend package anywhere in the UK or abroad, get in touch on 01202 566100 or via this email address admin@staghenexp.co.uk and one of our expert hen do organisers will help you put together a fantastic hen weekend package for you and your group.