My Exeter Stag Do
A Great Stag Weekend Destination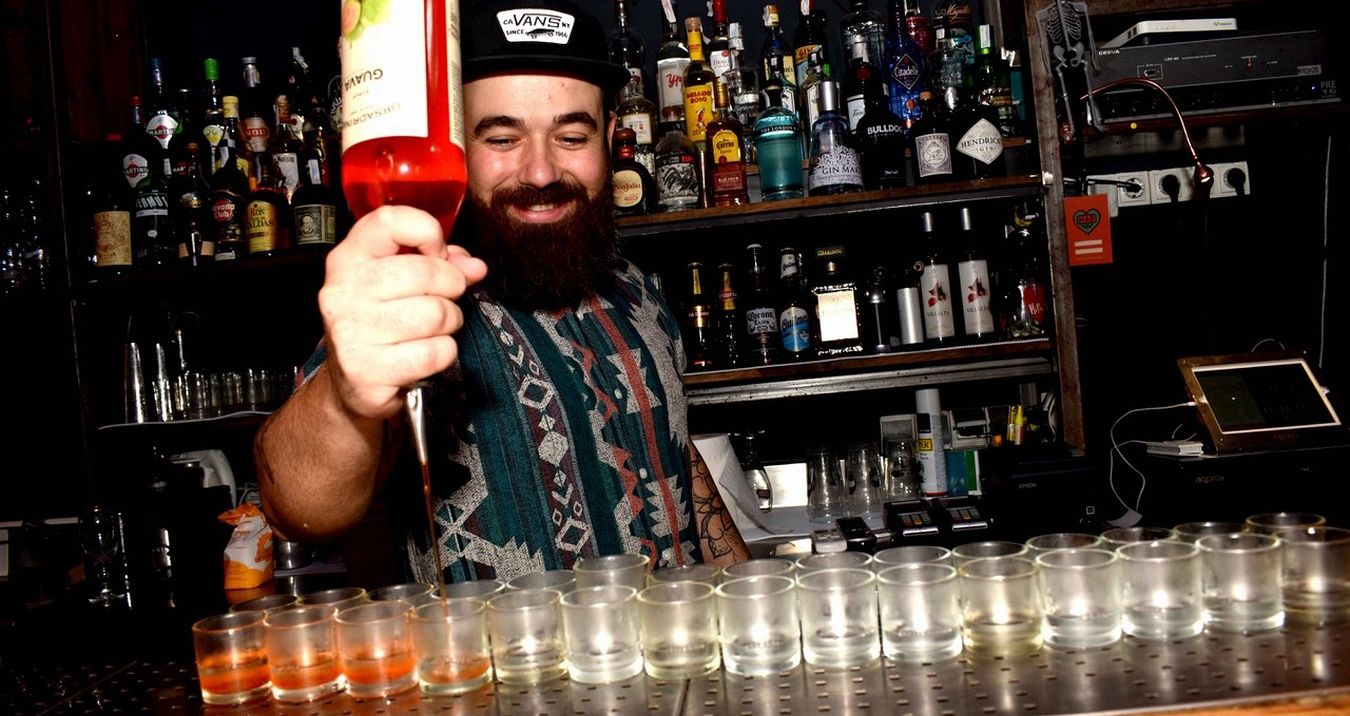 My Exeter Stag Do
My mate Kieran loves Exeter. I mean genuinely loves the place. He had friends who went to Uni there, and ended up moving there just because he liked it! He doesn't live there anymore, as jobs and stuff took him away as he grew up, but I knew that when he told me he was getting married, that his stag was going to be in Exeter. The trick was not telling him. So I didn't. Every time he asked where we were going, I'd tell him we were going somewhere else, always somewhere with a silly name. Skegness, Bognor Regis, Puddletown, wherever I could think of. So come the day itself, he had no idea what on earth was going on, and we kept that confusion going by blindfolding him in the car.
We still had a great time in the car (after all, that's what happens when you have a car with four lads in who are all on their way to a stag do in Exeter), and when we arrived, the three of them were definitely a little merry after drinking a couple of cans each on the way. (Sadly, as the driver, I was stone cold sober). We'd arranged to meet the other cars containing the rest of the Exeter stag weekend at a certain place (near the Princesshay shopping centre) and when we were all there and ready, I whipped his blindfold off. He was astonished – yelling and whooping like a madman. Apparently I had made a good choice with and Exeter stag weekend.
From there, we drove a few minutes away to the hotel, where we dumped our bags and immediately went out again. Finding a local pub nearby, we holed up there for a couple of hours, chatting away, drinking pints and playing various silly drinking games to get the Exeter stag weekend off to the proper start. (We actually grabbed some of the drinking games from the Stag and Hen Experiences blog about drinking games – I highly recommend Spoof!) Another advantage of this local pub was that it sold burgers at a very reasonable price, so we were all stuffing our faces before we started the proper Exeter stag do night out.
Then it was time to go back to the hotel, scrub up (especially for the four single lads, who were clearly planning to be on the pull), and get ready. Exeter had no idea what was about to happen to it. Or so we thought. Actually, we soon discovered that although we may be loud, rowdy, hard drinking party animals, we are nothing compared to actual uni students! But that was great, because it added a whole competitive vibe to the evening, as we tried to keep up with them drink wise, try new things that they were drinking, and generally enjoy ourselves, and enjoy ourselves we did. An Exeter stag do may not have been high on anyones list as a stag do destination nor it be the first place you picture as a hard-partying city, but there are certainly more than enough bars and pubs to accommodate any kind of pub crawl that you wanted to take part in whilst on your Exeter stag weekend.
After touring a wide selection of bars and pubs, we decided that we should embrace the Exeter stag do stereotype wholeheartedly, and we found ourselves heading to a gentlemen's club. There, we saw some amazing dancing, some very lovely ladies, and we had a generally great time. After spending a couple of hours there, we decided that we'd save going to a nightclub for the next night, and we'd find our way to the local casino instead. There we stayed, gambling, laughing and drinking until the sun came up. A perfect first night on our Exeter stag weekend.
The next morning, after breakfast had been consumed, we were all in surprisingly good form, and soon found ourselves back in the cars on the way to our Exeter stag weekend activity. I'd thought long and hard about what activity would suit Kieran best, and I'd ended up deciding on an absolute stag do classic – Go-Karting. The joke is that, of all of us, Kieran got his license most recently, so he has the least driving experience, yet when we've gone go-karting before, he's ended up absolutely destroying everyone else. So when we got there, he was full of joy and excitement. What he didn't know was that I've been going go-karting weekly for the last few months, and have improved drastically. Well, he didn't know that until we started the race and I left him for dust! The competition heated up, and we spent about two hours in total racing various heats to see who was the best. The good news is that I was crowed the victor, and Kieran only came second! I will never reveal the special training i'd recieved, our little secret, yeah!
With defeat still ringing in his ears, Kieran sulked a tiny bit as we drove back to the hotel, though a couple of drinks at the pub afterwards soon took the edge off. Then we went back to the hotel, and Kieran got introduced to the final surprise of the weekend – the fancy dress. We were all dressed as English Country Gentlemen (tweed jackets and all), and we were going on a fox hunt. The bad news for Kieran was that he was the fox in a delightful primark onesie. The rule was that when were in the streets, we were chasing, and whenever we were in a pub or bar, it was safe.
After giving him a thirty second head start, we were on our way, Kieran ducking into every bar he could see so that we could stop and enjoy a drink together before the next stage of the hunt. This lasted for longer than any of us had imagined, before we finally found a pub that wouldn't let him in wearing a onesie. Luckily for everyone, he'd kept regular clothes on underneath the onesie, so when challenged by a bouncer he slowly unzipped it, and stepped out, a respectable looking gentleman.
After a few more bars, we were in a nightclub, and I don't need to go into detail about what happened there, as you all know what nightclubs are like! One thing that did happen was that we lost Liam (one of the single lads), who then didn't show back up to the hotel until LONG after checkout the next morning. But apparently he had a good night, so no questions asked!
Our Exeter Stag Do was absolutely perfect, and I would highly recommend it.
The Stag and Hen Experience has been creating the best stag dos away for over 12 years, so, if you're looking to plan a stag weekend package anywhere in the UK or abroad, get in touch on 01202 566100 or via this email address naomi@staghenexp.co.uk and one of our expert stag do organizers will help you put together a fantastic stag do for you and your group.