My Leicester Hen Do
Definately the best Hen Weekend i've been on.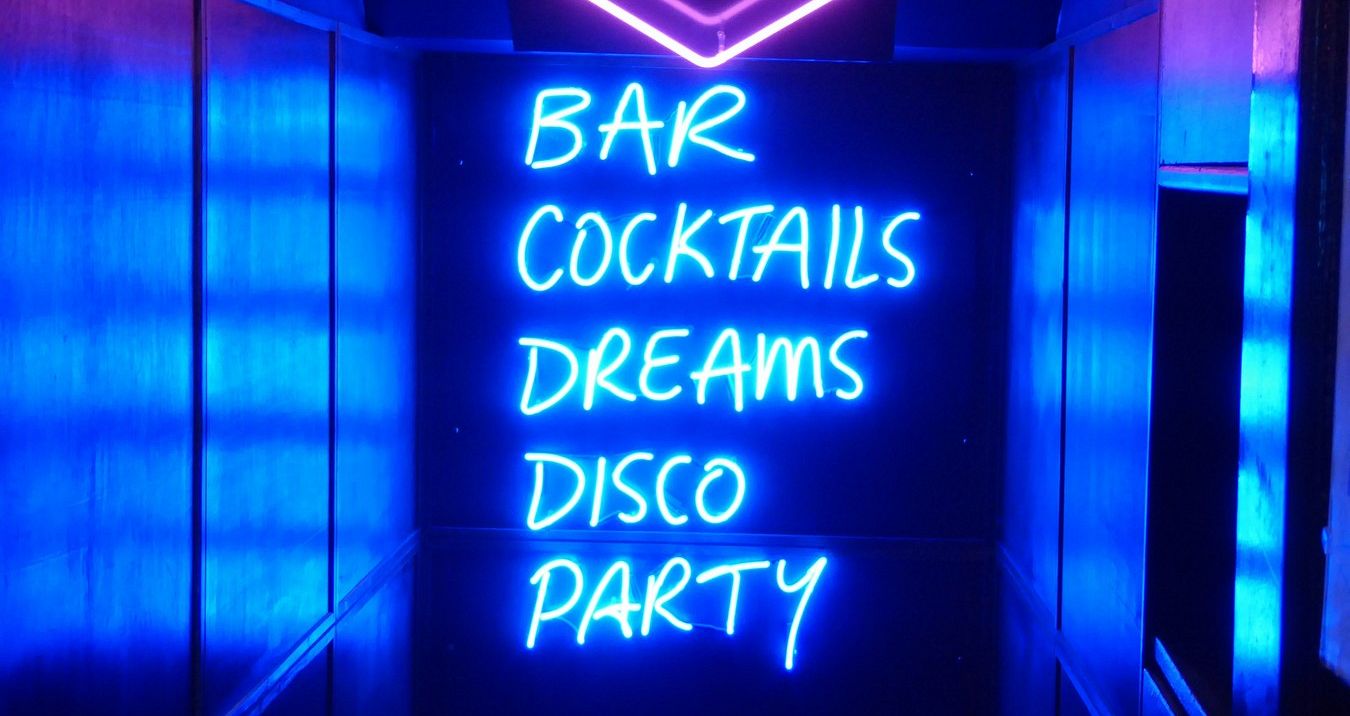 My Leicester Hen Do
Have you ever woken up in Leicester on a Sunday morning, unable to recall exactly what you did on your Leicester hen do last night, confused by your surroundings and with a mans thong in your hand? Well that was me on my Leicester hen do. Let me rewind a little and whilst giggling at myself tell you the story as far as I remember it!
I had nothing to do with planning my Leicester hen do, Katy (my Maid of Honour) took all of that out of my hands and assured me that I would have an amazing time. The only thing I had to do was provide her with a guest list. So when it came time for us to all jump on a train, I didn't even know where we were going. That surprise didn't last very long because as soon as we got on the train the announcer declared that we were on our way to our Leicester hen do, and the rest of the gang let out a cheer, and popped open the prosecco – a dangerous yet extremely enjoyable precedent to set for the rest of the hen weekend!
For that train journey (which lasted just over an hour), I was never without a glass of drink in my hand, so by the time we'd arrived at Leicester train station, I was quite tipsy and laughing very loudly (a theme that continued throughout the weekend!) We jumped off the train and walked the ten minutes to our Leicester hen do hotel – a local one that was really welcoming and lovely to us for the entire time we were there. And they had a bar in the hotel as well, so after a quick dropping off of our suitcases into our rooms and a freshen up, we were back downstairs drinking our way through the impressive wine selection that they had on offer.
After a couple of hours, Katy got us all to finish our drinks and led us in a giggly conga line towards a popular bar nearby, where it turned out we had a Leicester hen weekend cocktail making session booked! I've never been good at making cocktails (but really good at drinking them!), but the barman was very nice to look at and I certainly didn't mind him telling me what to do. I managed to make some competent drinks, although nowhere near as good as some of the other girls managed to do. After that we sat down and had some food (which, looking back, was a great idea), before taking advantage of the many cocktails and flavoured vodkas on this particular bar's menu, an epic first Leicester hen weekend first night.
We were having such a great time in fact, that it was about half past ten before we moved on. After staring up and down the street trying to figure out where to go, we decided that we were all in the mood for a dance, so even though it was quite early, it was time to hit the cheesiest nightclub we could find. And let me tell you, that place was one hundred percent cheese! I sort of remember walking back to the hotel and laughing incessantly as we got back to our rooms, but I must have fallen asleep pretty quickly after that, as nothing else springs to mind until we woke up the next day time for Leicester hen weekend part 2.
Waking up on Saturday, I was surprised to find that I was barely hungover at all – Katy had forced me to drink a pint of water before falling asleep, and that had the desired effect, great hen do tic tacs from the bestie!! Most of us made it to breakfast, where we ate our own body weight in pastries, toast and fruit! Then we went for a walk around Leicester to clear our heads and explore a little bit.
What I didn't realise was that I was being surreptitiously steered towards the venue for our booked hen do activity, which was one that I absolutely adored – Lip Sync Battle. When that program first started, I was the one of all of our group of friends constantly sending others the links to ridiculous lip syncs (Tom Holland doing Rihanna is still one of the funniest videos I've ever watched), so getting the chance to do a lip sync battle myself was an absolute dream come true. And without wishing to sound egotistical, I absolutely crushed it!
After the lip sync had finished, it was time to grab a drink or twenty – and this is where the night out took off in a big way. We had a chat and decided that since we had only been to one bar and one club the night before, we had to make up for it by visiting as many bars as possible on the Saturday. And so we started visiting them at 3pm (which may have been a mistake). Originally we had a rule where it was "just one drink in a bar, then move on", but after finding some really nice bars that rule got changed to "no more than two or three drinks in a bar before we move on". Little did I know that Katy was trying to get me to a certain bar with a private room by a certain time.
Because she had booked a drop dead gorgeous stripper. And I mean that – he was handsome, confident and very well put together. I'm not going to go into details, but it was definitely a show that none of us will forget in a hurry! Unlike the rest of the evening – because after the stripper came the tequila shots, and after the tequila shots everything is very much a blur, even now. I bloody loving my Leicester hen do!!!
Did we go to a club? Apparently so, but apart from a few fleeting memories of flashing lights and loud music, I don't remember a thing about it. And that's where I started this story – waking up on Sunday morning, my head hanging off Katy's bed (no idea why I wasn't in my own), fully clothed with the strippers thong in my hand.
Lets be honest – that sounds like a pretty good weekend away doesn't it? Well that's what a hen weekend in Leicester did for me, and I'd do it again in a heartbeat!
The Stag and Hen Experience has been creating the best bespoke hen weekends away for over 12 years, so, if you're looking to plan a hen weekend package anywhere in the UK or abroad, get in touch on 01202 566100 or via this email address naomi@staghenexp.co.uk and one of our expert hen do organizers will help you put together a fantastic hen do in Leicester for you and your group.