My Swansea Stag Do
West Wales Stag Do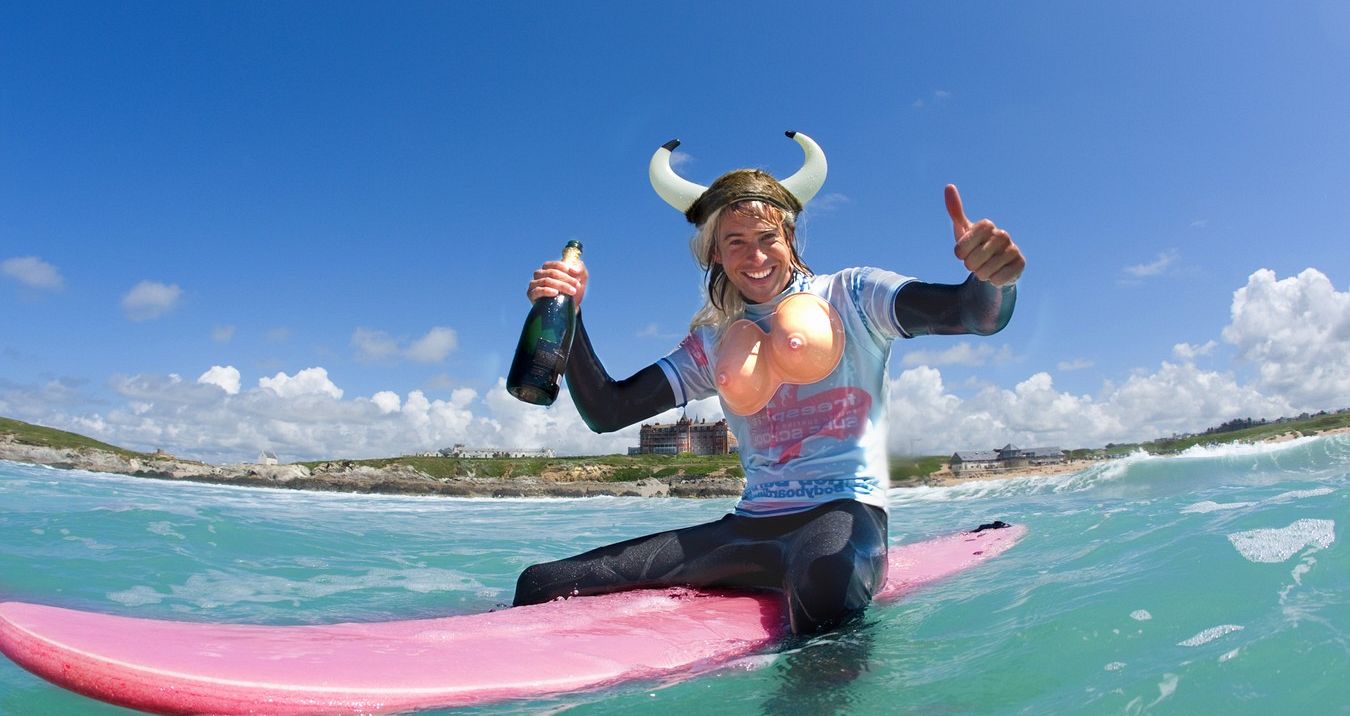 My Swansea Stag do
My Best Man, Lewis, was in charge of organising my Stag weekend and he decided that we were going to have my Stag weekend in Swansea. He's from a small town near Swansea and for him Swansea has always been a bit of like the centre of the universe. I wasn't fussy about our stag do destination and let him get on with it. I wanted a great weekend with the lads and wasn't particularly bothered where, so if my Stag weekend was going to be in Swansea, so be it! We were all going to have a blinding time as long as we were together!
Lewis hit the mark with the accommodation for my Swansea stag do. He'd booked us into the Grand Hotel, no less! Talk about perfectly placed, as we came out of the train station it was literally smack in front of us and it was also about 5 minutes away from Swansea's main drag, Wind Street, which we intended to get well acquainted with over the course of the weekend. The hotel itself was indeed grand and dated back to the 1930's, although it was nice and modern inside, with clean, well-appointed rooms.
Once we'd all checked in and had a bit of a wander round the local area, it was time to commence the festivities. We started off the Friday night of my Stag do with a visit to the local Brewdog, which about ten minutes' walk from the hotel. Lewis had booked us in for a beer tasting session, where a guy, who clearly knew his stuff, talked us through different beers with a taster glass of each. Following the beer tasting there was a meal, which was needed at that point as the beers started to take effect!
Following on from the Brewdog we headed a little further down the road to a Wetherspoons called the Bank Statement. I've got to say this was quite a nice boozer and you can't beat the prices. We finished off the Friday night of my Stag do in Swansea with a visit to the local Grosvenor Casino, which was another 5 minutes' walk up the road. Here, fools and their money were soon parted and we returned to our hotel drunk and well satisfied!
Lewis did his bit and made sure we were all up for breakfast the next morning, before the minibus arrived to take us off to the Saturday morning activity of my Stag weekend, which was to go surfing! I've done a bit of surfing in my time but I've never had a formal lesson, so I was looking forward to this. The minibus took us out to Caswell Bay, which was about 20 minutes' drive away from the hotel. Caswell Bay provided a beach break with small waves, so it was ideal for beginners. After kitting us out with wetsuits and the big foam learner boards the two instructors took us through a warm up and safety briefing on the beach before we hit the waves. I found the session really enjoyable, I was able to catch plenty of waves and Jamie, one of the Instructors, gave me loads of really helpful pointers on technique. All of the other lads seemed to thoroughly enjoy themselves as well, but by the end of the session we were all exhausted and had to practically drag ourselves up the beach afterwards! Surfing at Caswell Bay was a highpoint of my Swansea stag do and the guys at Progress surf school really did the business for us!
After surfing we were all starving hungry, but Lewis had anticipated this and so had booked us in at the local Las Iguanas for a meal. We ploughed through this in no time at all as it was much needed to replace the calories we had burnt surfing and to fuel us up for the epic pub crawl Lewis had planned for the Saturday night of my Stag weekend in Swansea!
We started off the pub crawl at Jack Murphy's at the beginning of Wind Street. I quite liked it here, it had a good atmosphere and a decent pint so we stayed for a couple before heading off a bit further down Wind Street to the Pitcher and Piano. They had a good selection of drinks but I didn't really rate the chain pub vibe so we had a quick one here before we hit the next venue which was called The Perch. I really liked this bar, they had some live music on with a covers band doing classic rock and served some really nice tapas, which we got as nibble plates to soak up some of the beer!
Following The Perch we continued my Swansea Stag weekend pub crawl with a visit to The Griffin, which was another chain pub. From The Griffin we followed a crowd off to the Slug and Lettuce, where we stayed until it was time to hit the nightclub. Lewis had got us all guest list admission to Popworld, which was also on Wind Street, where we partied the rest of the night away to cheesy 80's and 90's pop!
Hat's off to Lewis, he did a first class of arranging my Stag weekend in Swansea. I really enjoyed myself and all the other lads seemed to as well. We all had a cracking time there and found it really friendly and a lot less expensive than somewhere like London, everything in the city centre was so close and we didn't have to spend any money on taxis. My Stag weekend in Swansea was a definite winner!
The Stag and Hen Experience has been creating the best stag weekends away for over 12 years, so, if you're looking to plan a stag weekend package anywhere in the UK or abroad, get in touch on 01202 566100 or via this email address admin@staghenexp.co.uk and one of our expert stag do organisers will help you put together a fantastic stag do for you and your group.