My Wild Tenerife Stag Do
A Stag Do Story!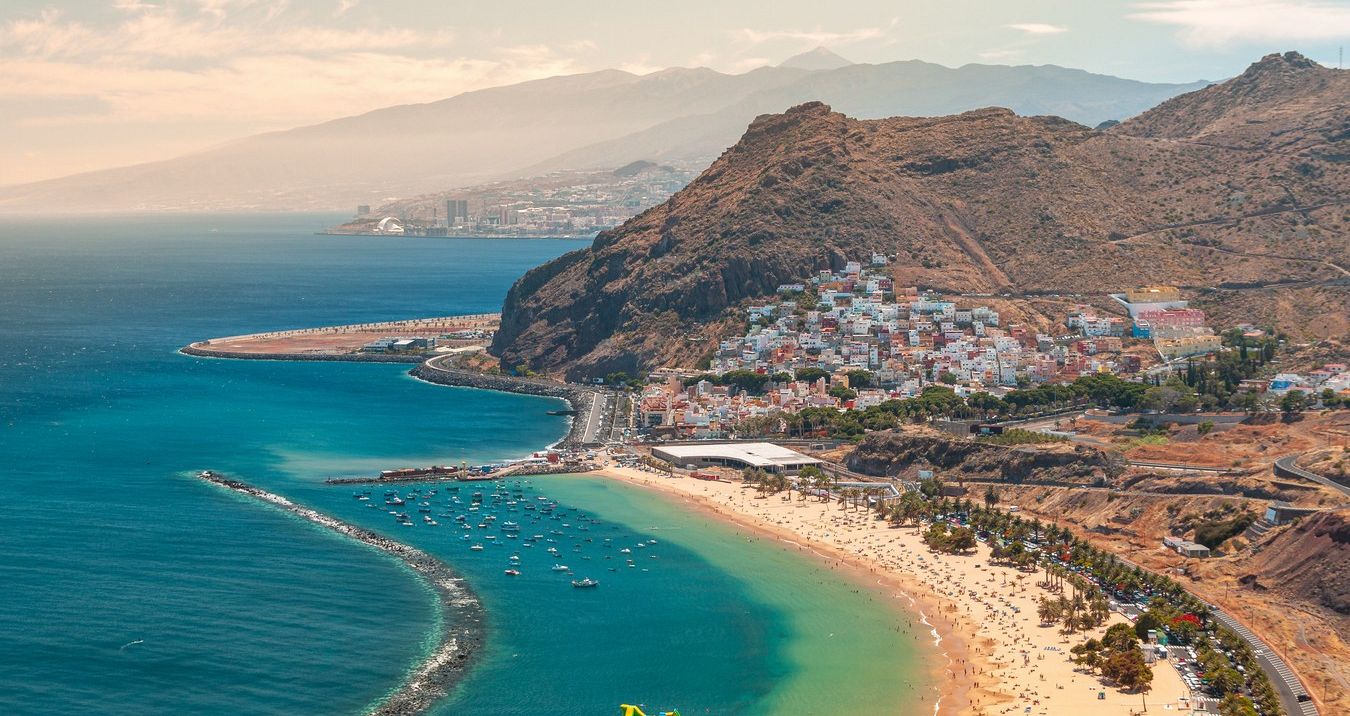 It hits you when you leave the plane. All of a sudden you go from the relative cool of the air conditioned plane into what feels like a wall of heat. And this at only 10am. This is what we were here for, booze and sunshine, a proper Tenerife Stag Weekend!
We breezed through customs and passport control without incident, the guy at the passport desk looked like he had fallen asleep with his eyes open, but seeing as the police here carry guns no one thought it sensible to make any smart remarks. There was a guy to meet us at the arrivals lounge with a sign with my name on, or what he had been told was my name "McAsshole", nice one guys, let me return the favour on someone else's Stag do one day!
All 14 of us piled into a minibus and it was a short ride down the motorway to Playa de Las Americas where we were staying. Check in to the hotel was quick and easy and the apartments ticked the boxes, so we dumped our gear and set out for a wander. A ten minute walk took us down to the beach and we wandered along the promenade for another few minutes till the heat drove us into the nearest bar flying a Union Jack. As it turned out the staff seemed to be Spanish but they had Stella on draft and were showing reruns of "Only Fools and Horses", so we settled in to get the Stag Weekend started with a few pints and what turned out to be a more than passable English breakfast.
Our first excursion was a bar crawl at 9 o'clock that evening and we were met in reception by a rep from the company that we had booked through. We met up with a load of other groups at Linekers bar, which seemed to be popular with other Tenerife stag do's and hen do's, and the night was on! I think we visited three different bars, though there are also vague memories there might have been a fourth. It seemed that everytime we got a round of drinks, it came with a round of shots and there was no slacking with our drinking. The reps got everyone involved in drinking games and by the time we got to the club we were all the wrong side of wasted. I'm not entirely sure how we got back, but I woke up in the right apartment the next morning, so however we managed it we did OK!
Although our apartments had kitchens, no one could be arsed to cook so we headed off back down to the Spanish "Only Fools and Horses" bar for another breakfast, as they hadn't let us down last time, and took stock of plans for the day. We'd organised go karting for 2pm so we had an hour to kill so we had a mooch along the front and stocked up on booze and cigarettes from a supermarket on the way back. We found some cheap own brand lager on sale at 24 cents a can and stocked up on a couple of crates for the evening. Job done.
We met our rep at the hotel again and piled into a minibus to be driven to the track. The guys at the track had clearly had stag do's here before because as soon as we'd finished racing we all headed to the track bar where the first round was free! None of our Stag party could complain with that, particularly because it turned out part of the package was a barbecue for us all, before they ran us back to the hotel. I'd definitely recommend go karting in Tenerife to other Stag do's, the track was a challenge, the karts were the nippy electric ones and the hospitality was second to none. The rest of the afternoon was spent round the pool drinking the beer we'd picked up earlier and warming ourselves up for the night ahead.
We headed out on the town again about 7pm with a view to getting something to eat. We wandered along the promenade getting pestered by touts until hunger caused us to settle on a restaurant offering steaks, pastas and pizza and enjoyed a decent meal which had the added bonus of being cheap as chips compared to what you'd pay back home! We had arranged guest list admission to a local lap dance club for the evening, through the company we booked with, The Stag and Hen Experience, and the rep had pointed it out to us last night as we were leaving Linekers bar so after we'd eaten we jumped into a cab to take to Linekers where we had a couple of rounds before heading to the titty bar! We were pleased with the club, the girls were fit and a couple of them had some pretty impressive tricks on the pole. Because I was the Stag I found myself dragged on stage to be handcuffed to the pole and given a free dance but who was complaining and the drinks weren't actually that expensive so we ended up staying a couple of rounds before we dragged ourselves out and headed across the road to the Las Veronikas strip where we had guest list admission to the self-titled world famous Bobbys Bar and from there it all gets pretty messy again, lots of shots, lots of drinks, but at least this time I remembered the taxi ride back to the hotel!
We had one last breakfast at the Spanish "Only Fools and Horses" bar which had served us well and then it was time to go, back in the minibus to the airport and then back off home to Blighty, content in the knowledge that this was one Stag weekend that was done right, with no casualties, no arrests and everyone giving it the double thumbs up! I can't remember who's idea it was to do my Stag weekend in Tenerife but whoever it was, it was a good idea!
If you like the sound of Richard's Stag do story and would like some more ideas about Tenerife or any other destination get in touch, we create custom stag do packages all over the UK and Europe.