Prague Stag Weekend
I still remember (most of it!)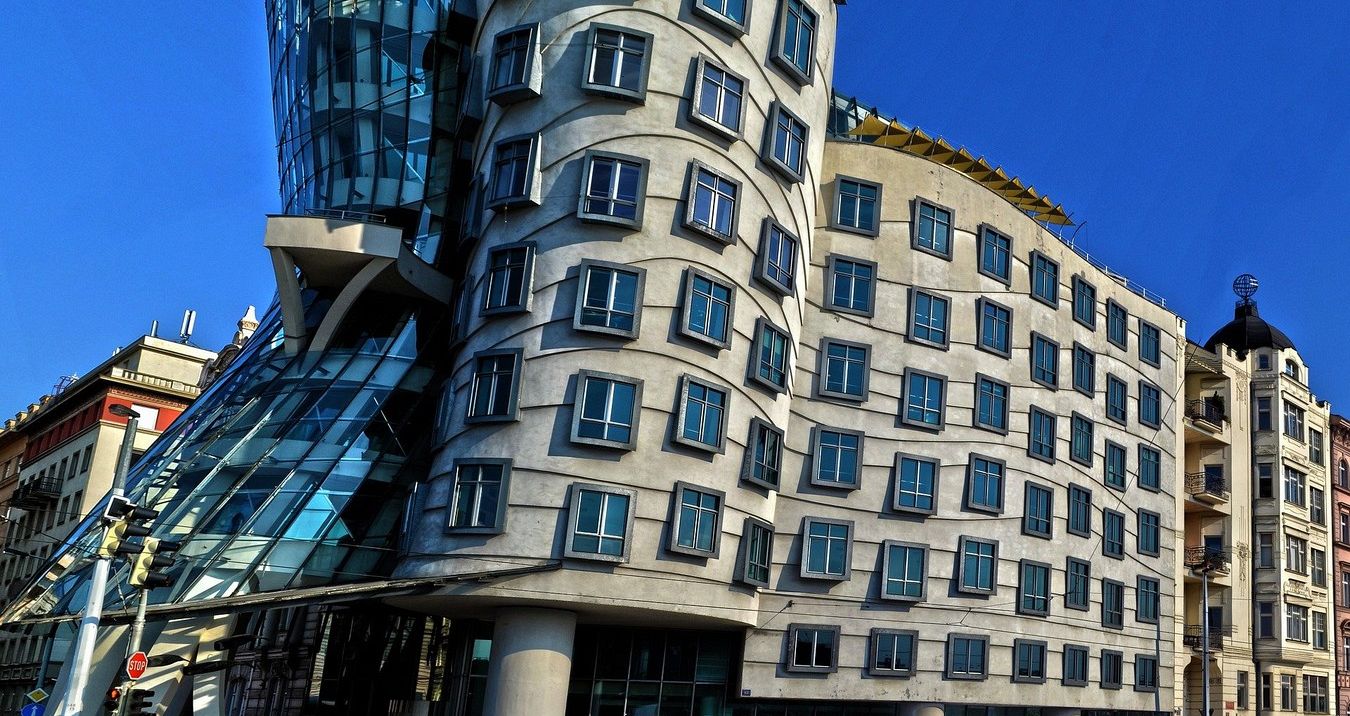 Pictured - Prague Dancing House
My Prague Stag Weekend
(Editors note – the Stag Weekend that this article is describing is from a pre-COVID era. If you are heading out on a stag weekend while social distancing restrictions are in place, please ensure that you are following them and check what restrictions are in place at your destination before you travel).
In 2019, my best man arranged for me to have the best stag do ever, because we went to Prague! I had no idea where we were going before we left, and in fact they managed to keep it a secret until we were boarding the plane, which was impressive! But once we got back, I wanted to tell you all about how great my Prague stag weekend was, and how you should all be thinking about going there when you can!
We went out for a long stag weekend (Friday to Monday), and to be honest that was one of the best decisions we'd ever made, giving ourselves an extra day rather than trying to squeeze it all into a normal weekend was really worth it it just gave us that extra opportunity to chill out on the Sunday explore Prague in the sun and not rush around.
Prague Stag Weekend, Day 1 - FRIDAY
We flew over to Prague from Gatwick airport, meeting two of the party there, in Prague (as they had flown from a different airport further north). It didn't take long for us to all get together and jump in a few taxis to get to our hotel, where we were to set up our Prague stag weekend base. Because we had a pretty big age range of guys with us (both my dad and my father in law came, as well as a range of friends and relations), we'd made the decision to stay in a three star hotel, and the one that the guys at the Stag and Hen Experience had found for us was a cracker. Located just five minutes up from Wenceslas Square, we had a mixture of two or three to a room, and it was a great base for us to start from. We also had breakfast included and the minibar was pretty cheap too! Can't see them staying full for too long!
We'd flown out at a reasonable time (cos no-one wanted to get the pre 6am flight that we could have booked), so by mid-afternoon we were all suited up and heading out to explore the city. And what we found was a city that was so vibrant and exciting that we really weren't expecting the choice we had. Within five minutes we were surrounded by options for places to go and grab a drink, or some food, or all manner of entertainment. So we did what everyone does on the first night of a stag do – we visited a couple of bars, found one we liked and settled down in it for the evening. As I'm a big comics fan, we found ourselves in a bar (Batalion) that celebrates a famous Prague comics artist and which also makes some of the best drinks you are ever likely to encounter, this place was epic, open practically 24 hours, had a comic book museum and nightclub all rolled into one! It was nerd heaven and luckily a lot of the lads on the stag weekend loved it!
So a few drinks later, we decided to move the stag do on and find somewhere fun to spend the rest of the evening. There was a lot of debate over whether a strip club was next on our agenda, lets face it, when you're on a stag weekend a strip club is pretty much expected! but it was soon decided that people wanted somewhere that they could get up and move, so a club was the next place to go. Having left the bar, we quickly grabbed some giant hot dogs from a street vendor (which were amazing and I would definitely recommend), before we found our way to a club that seemed to be perfect for what we wanted, which was loads of woman, lively dancefloor and happy to have a group of lads in there.
Unfortunately, we were all so well sozzled by this point, that the name of this club is a bit of a mystery, and none of us ever managed to find our way back to it again throughout the rest of the Prague stag do, which was a shame in itself, but it provided some of the best dancing that we've ever done (honest!) – even Gary, one of our friends known for avoiding dance in all its forms, ended up on the dance floor and created quite a scene! We were cracking out shapes like Travolta in Grease. Whether the locals would agree with my statement is another matter!
At some point we lost a couple of the party (both dads vanished not long into the club), and we left a couple behind still dancing away when we decided it was time to move on (including the aforementioned Gary, who was clearly in his element and could be said to be 'born again'). The rest of us had said we were going to go to a strip club, but as soon as the fresh air hit us, the combination of being drunk and being tired kicked in, and we headed back to the hotel to get some well-deserved rest.
Prague Stag Do, Day 2 - SATURDAY
Just as well we did call time on last night, we all got out of bed nursing some wicked stag do hangovers, and staggered down to our hotel's dining room to get some breakfast and catch up with everyone. It very quickly became clear that we had lost Gary somewhere the night before, so a plan was made – we'd have our breakfast, then go for a walk to clear our heads and find our man who had been left behind. This is where 'What three Words' comes in handy!
Prague's a really nice place to walk around – and I know that might not be high on anyone's agenda for a stag do destination, but it is a nice bonus, especially if you are trying desperately to shake off a hangover! We walked down through the town, finding Gary asleep on a bench nearby, We woke him up and persuaded him to come for a walk with the rest of us, and we wandered down to Charles Bridge, which is apparently famous, but for us just gave us somewhere to stand and admire the view. In Prague, there's a building dubbed the 'dancing house' which is capable of spinning out anyone with a hangover, it's an amazing piece of architecture, but when your vision is a bit fuzzy anyway you do wonder if you're seeing things!!
After our morning stroll, we headed back to the hotel, because we needed to be there for the pickup for our stag weekend activity, which everyone was excited about – firearms shooting! This was one of the things that we were most excited about, because it's not like doing firearms shooting in the UK, you get to try shooting weapons that you'd never be able to touch at home! We waited eagerly at the hotel for our lift to arrive, and then we all piled in, desperate to see what we were going to be getting up to and what wonderful weaponry we'd be getting to unleash hell with – to say we were excited was an understatement!
(To see how the rest of this Stag Do unfurled itself, keep an eye out for Part two, coming very soon!)
If you are looking to plan a stag weekend package in Prague or anywhere in the UK or abroad, get in touch on 01202 566100 or via this email address naomi@staghenexp.co.uk and one of our expert stag weekend organizers can help put together a fantastic stag weekend package for your and your group.