Stag Dos in Hvar
Why choose Hvar?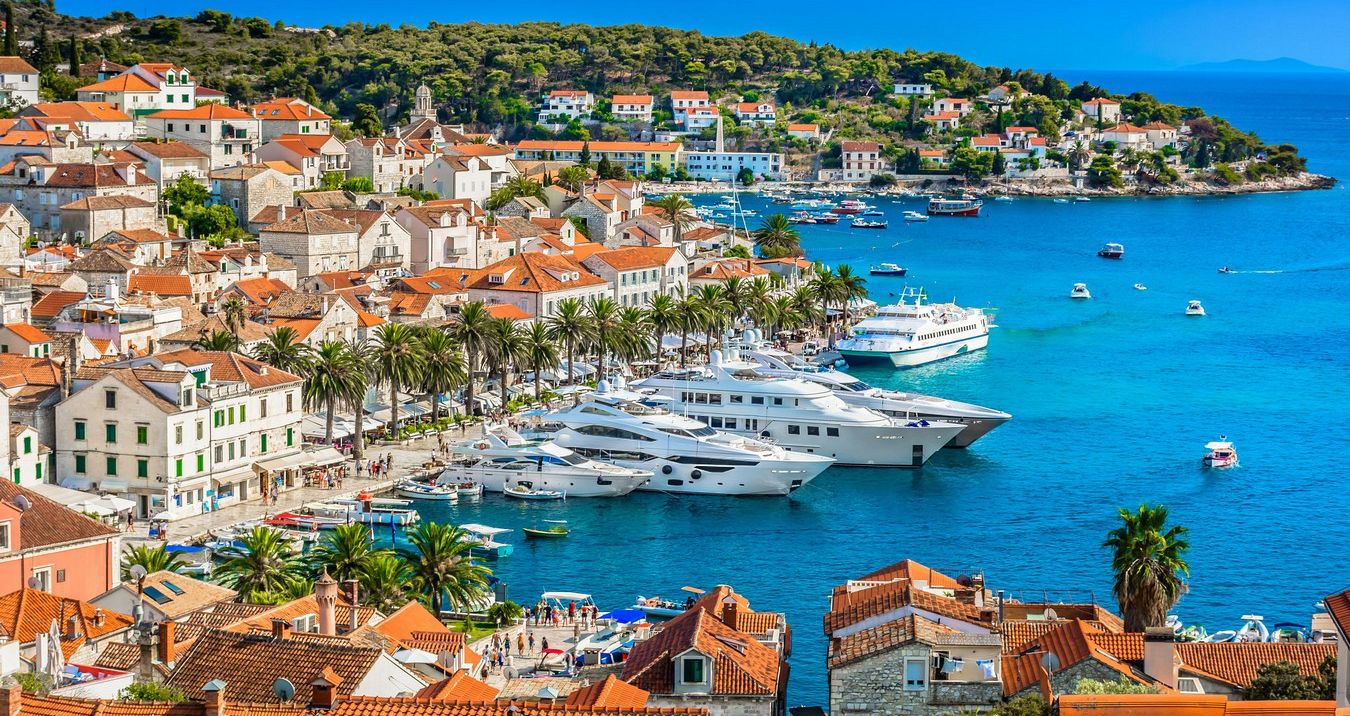 When planning a Stag party abroad, there are lots of things to consider when you are choosing your destination. Do you want nice beaches? Entertaining activities? How do I get there? Will it cost you a fortune to buy the drinks? And one of the most commonly asked questions to ourselves – "Where can I go that my friends have never been to before?"
Well we at the Stag and Hen Experience have an answer for you – and that answer is Hvar.
I know that some of you will now be reading this with a very confused look on your face, asking "Where is Hvar?" And that's exactly the reaction I'd expect – but don't worry, I'm here to tell you why it's a great destination for your Stag weekend.
Hvar is a Croatian island, located in the Southern Adriatic Sea. It is an astoundingly beautiful area with a hot Mediterranean climate – temperatures regularly rise up to 30 degrees and beyond in the summer months, giving you the kind of summer sun you can only dream of here in the UK.
"That sounds great!" I hear you exclaim, "But how do I get there?"
Unfortunately, the island of Hvar doesn't have it's own airport – but the good news is that Split airport is reasonably close, and there is a proliferation of transfer methods to get yourself to the island once you have arrived in Split. And the even better news is that you can fly direct to Split with regular flights leaving from Heathrow, Gatwick, Manchester, Edinburgh, Bristol and Leeds-Bradford using a variety of airlines – most commonly Jet2 and Easyjet.
So once you arrive on this picturesque island, what can you do? The island is well equipped to provide your stag group with the kind of activities you would expect from such a paradise, including Jet Skiing and a Boat Charter – allowing you to really soak up the sun and enjoy the ocean first hand. They also have all the normal stag weekend activities you'd expect, and even Tandem Sky Diving, meaning that if you are feeling brave enough, you can see the world from a whole new perspective.
And now the all important question – but how much is the beer? The good news is, that for an island paradise, you're not going to need a millionaires wallet to get the drinks in. Drinks prices vary throughout the island, but on average you are looking at somewhere in the region of £2-£2.50 per drink – which is a price you'd be hard pressed to beat on a night out in most major UK cities, let alone at other European destinations!
Hand in hand with drinking is the recovery time, of course – and where is better to recover than on some of the most beautiful beaches you have ever seen. With a coastline of 158 miles, there is more than enough beach for all concerned – whether you want a thriving beach full of bikini-clad beauties or a quiet area where you can all relax and enjoy each others company without a care in the world, then Hvar has you covered.
It sounds amazing, doesn't it? And it truly is. Trust me when I say that Hvar is definitely an up and coming stag destination, and you'd be a fool to ignore it.
So if you like the idea of a Hvar Stag weekend, get in touch and we'll build you the best package ofr your stag weeekend.