Swansea Stag Do
My epic Swansea stag weekend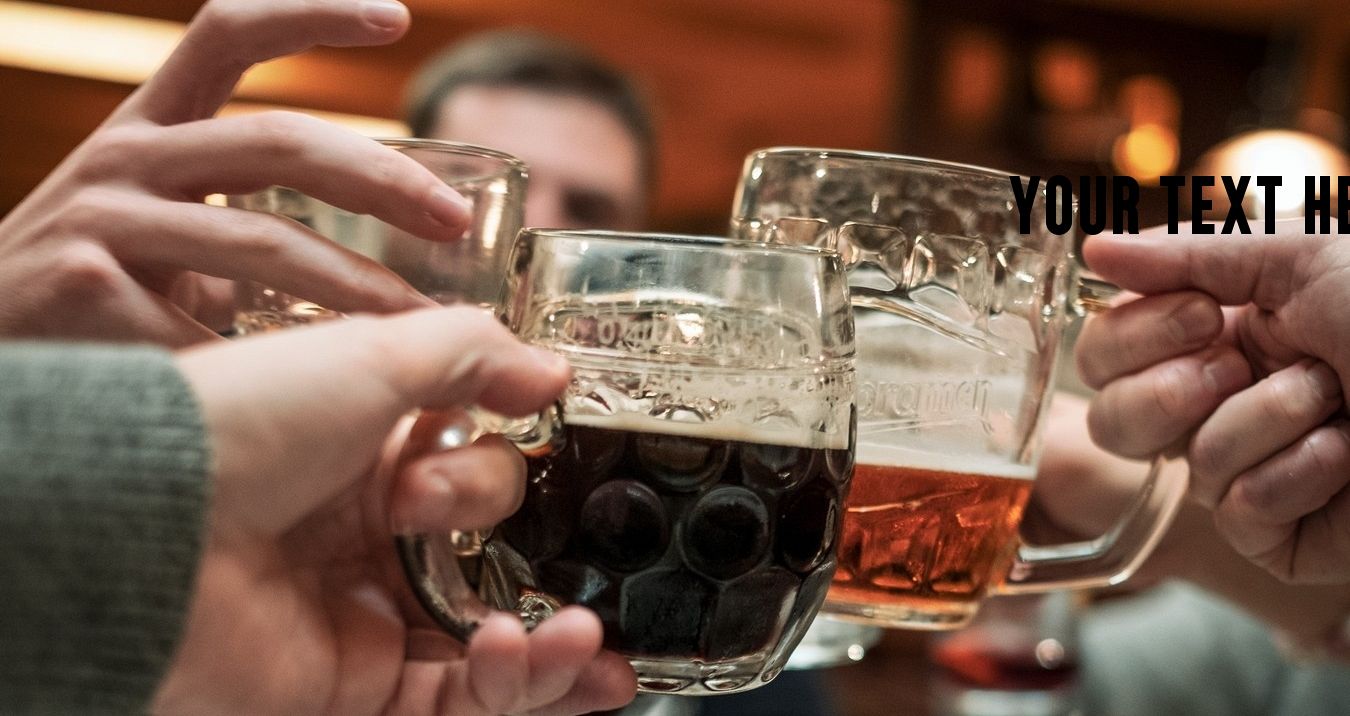 My Swansea Stag Do
I trust my best friend Liam with my life. That's part of why he is my best friend, to be fair, and that's why he was my first and only choice to be my best man. I decided very early on that I didn't want to know anything about my stag do prior to the event itself, and after giving him the stag weekend guest list, I left it in his very capable hands. And apart from being told when it was, I had no other knowledge about it whatsoever.
On the day in question, Liam showed up at my house in his car with another one of our friends (Dave) in the back seat, and I threw my bag into the car with excitement. As I got into the front seat, Dave handed me a beer and off we went on a drive to this mysterious stag weekend that I had no idea about. It took us just under two hours to get to where we were going (it would have been an hour and a half, but we stopped for a McDonalds on the way), and I was pleasantly surprised to see that we were in fact, having my stag do in Swansea. While it may not be considered one of the major stag do destination by many people (which should be wrong in itself), Swansea has always held a special place in my heart, as it was where I did a lot of growing up at Uni, as well as being the place where I met my future wife! So I was well happy that Liam had chosen this for our stag do destination.
Pretty soon we found ourselves at a chain hotel, where I was delighted to see a little welcoming committee. There were two other cars full of people who had travelled down, as well as the rest of my "gang of five" from Uni (I'd explain why we were called the gang of five, but that would take too long and is probably best left unsaid). The other four had stayed in Swansea post-Uni, so it was nice to come back and find them all again. The hotel itself was a Travelodge, which was perfect seeing as we weren't planning to be stuck in a hotel room for any amount of time.
Those of us who were staying at the hotel went and checked in, while the four locals headed to the pub over the road to wait for us. It didn't take us all long to get settled in, and pretty soon we were all over the road enjoying a mid-afternoon pint. Which turned into several mid-afternoon pints. Which turned into "does this place serve food?" and us eating our second burger of the day, because it was all that the pub sold, perfect, I can already see this Swansea stag do is going down well with the group.
A few pints and a couple of burgers down, we were properly fueled and it was time to head out into the city. For this first night, Liam had decided to let the local Swansea stags take charge, taking us around all of their favorite pubs and bars that they thought would be a good place for us, as a stag do, to go (including the one where I played an awful lot of Pool throughout my uni days!). All in all, it was a great night, Swansea always is – many, many pints were drunk, shots were downed and we all enjoyed watching the only two single guys on the stag do taking it turns to hit on the same young lady to no avail (bets were placed!) We found ourselves in a venue showcasing some quality live music, which was a nice way to spend the Swansea stag weekend evening, before heading back to the hotel to sleep off the huge amount of booze we had consumed!
The next day we got up and met the Swansea boys in the pub for a late breakfast – however, Liam stopped us all drinking more than one, as he explained we had some physical activity to get up to that day. So after we'd finished the breakfast, we all piled in some cars and drove twenty minutes to a sports hall in the suburbs, where we were met by an enthusiastic trainer who explained what we were doing.
First up was dodgeball. Not only is this one of those activities that I've always quite enjoyed, but the titular film was one of my favourites as a teenager, and is always endlessly quoted by me and the boys whenever we are together, so this activity was very well chosen indeed. By the end it became an all-on-one game, where they were all yelling "If you can dodge a wrench, you can dodge a ball" as they hurled ball after ball at me! Fortunately there was no S&M kinky shit being worn! Maybe a stag weekend prank for another time! Dodgeball is a great Swansea stag do activity, highly recommended.
Once the dodgeball wrapped up and we had a quick breather, I was told that we were going to be playing some indoor football (which I love) but with a twist. And pretty quickly I found out what that twist was. This was Electric Shock Football. For those of you who don't know what that is (although you can probably guess), it is five-a-side indoor football match, where a sixth person on each team is holding a zapper that can deliver an electric shock to any player on the team at any time.
I don't know if you've ever tried to kick a ball while being electrocuted, but let me assure you it is exactly as difficult as it sounds! I should point out though, that none of it hurt and it was just a shock rather than pain, making the whole thing great fun (especially when you get a turn with the zapper!). definitely wait till your talented cocky mate is about to pull the trigger, then….ZAP! So so funny, remember to take an action camera to relive these moments for years to come! A terrific Swansea stag do activity!
Activities done, we went back to the hotel to clean up and head out on our big stag weekend night on the town. Liam had planned this one out more specifically, with guest list entry to some posher bars (that would probably have barred me when I was a student) leading to guest list entry at one of the biggest nightclubs in the city. It had a different room for each different style of music, it was epic! We spent several hours there, dancing and drinking until we could dance and drink no more, and then we went back to the hotel – we definitely did NOT stop at a strip club on the way back and definitely did NOT spend a couple of hours there enjoying the dancing!
By the time Sunday morning rolled around, I was exhausted, hungover and extremely happy. It had been such a great Swansea stag weekend I didn't want it to end, so we all met the Swansea boys one last time for some brunch in town, which led to a fair few drinks for everyone who wasn't driving – a perfect end to the perfect Swansea stag do!
The Stag and Hen Experience has been creating the best stag weekends away for over 12 years, so, if you're looking to plan a stag weekend package anywhere in the UK or abroad, get in touch on 01202 566100 or via this email address naomi@staghenexp.co.uk and one of our expert stag do organisers will help you put together a fantastic stag do for you and your group.