Ultimate stag do guide for stags who love driving
Part 2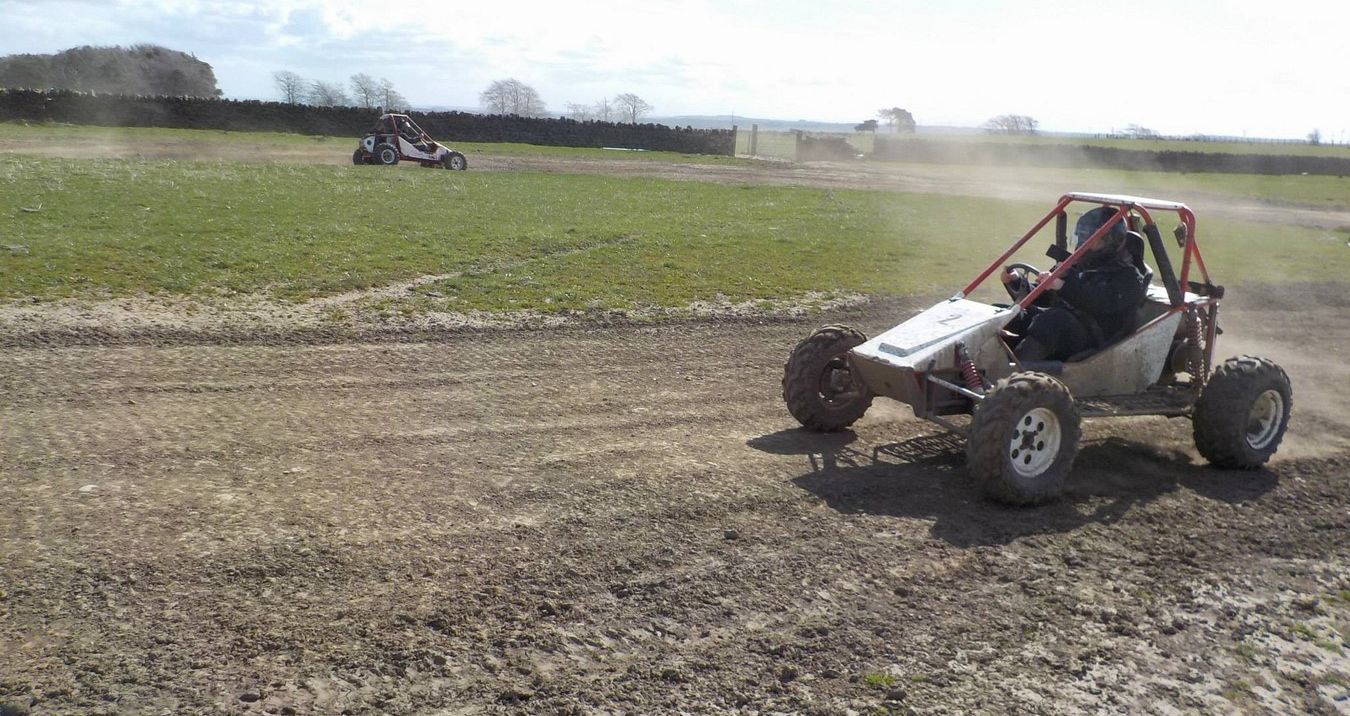 Back again with part 2 of the Ultimate Stag Do Guide for Stags that Love Driving. We're shifting through the gears now, looking at some some of the old timeless classics and throwing in some new opportunities to take control of some unique petrol powered trail busters. so if you're looking to rev up your stag do with a competitive driving event, get in touch.
Rage Buggies
An favourite of stag dos going back over 10 years, today, they are just as popular, if not, more so.With their 450cc engines kicking out enough horses to reach speeds in excess of 60 mph over some seriously tough terrain. Affectionately known as Rage Buggies, these classic 'dune buggies' are tough, reliable and more importantly fun. Most events are on a time trial basis because of their open axle, the health and safety bods think we'd spend most of our time tangling our wheels up and causing injury, as if! There's a reason it's been so popular for over a decade, we highly recommend you give them a try and see why.
DTV Shredder
They look like a cross between a Segway, a tank and a skateboard, the DTV shredders are seriously cool and they perform even better than they look, which is no mean feat. These tracked 'Segways' are the perfect off road solution, even rivalling a motocross bike, only more fun! That's a bold claim, I know, but armed with a powerful 200cc 4 stroke engine, that's one heck of a power to weight ratio. When we say the DVT Shredder is an all-terrain vehicle, we mean it, it shreds sand, mud and snow with ease, basically anything mother nature throws at it. This will be the most fun you've had off road.
Drift trikes
Excellent fun and certainly in the unusual category. Electric powered adult trikes designed for drifting and a specially created course go together to make this a brilliant activity for stag dos. These little drift trikes can really go some and because they're electric, when you hit the 'go' button they really do, the pickup is immense, deceptively fast. You could say that these three-wheel beasties are the perfect cross between rally driving and speedway.
Ice Karting
An old favourite with a twist and plenty of turns. Specially designed karts with ice tyres allow you to rally, ice style. Events can take place on a frozen lake or a specially crafted track. Reaching incredible speeds and hitting corners faster than you would on a normal go kart, the special tyres give you a grip unlike anything else you have driven. This is one activity where Mother Nature plays a major part in an amazing once in a lifetime experience. Ice Karting is definitely worth considering.
Argocats
Designed for military use, these are quite literally All Terrain Vehicles and can take on the water as easily as land with the help of it's specially designed tyres. This six or eight wheeled amphibious ATV throws power to all of the wheels to ensure it's got the traction and power to tackle even the most challenging terrain. Reaching speeds of over 20 miles per hour on land, it's certainly quick enough for even the most hardcore of speed demons. Argocats are an excellent choice for your stag weekend.
Mini Moto
Mini Motos. These little machines are a great activity for any stag do, these mini, full fairing racing bikes are the real deal and can reach impressive speeds as you navigate round an indoor purposely built track. The wacky races start with getting used to the machine and a couple of practice laps you'll have no problem getting your knee down and taking the corners at speed, no chicken strips to see here!
If you like the idea of a stag do with driving activities, please get in contact on 01202 566100 or email sarah@staghenexp.co.uk and our team of weekend experts will create a stag do package that you and the lads will love.