What to take on a Hen Party?
Accessories, Essentials and More...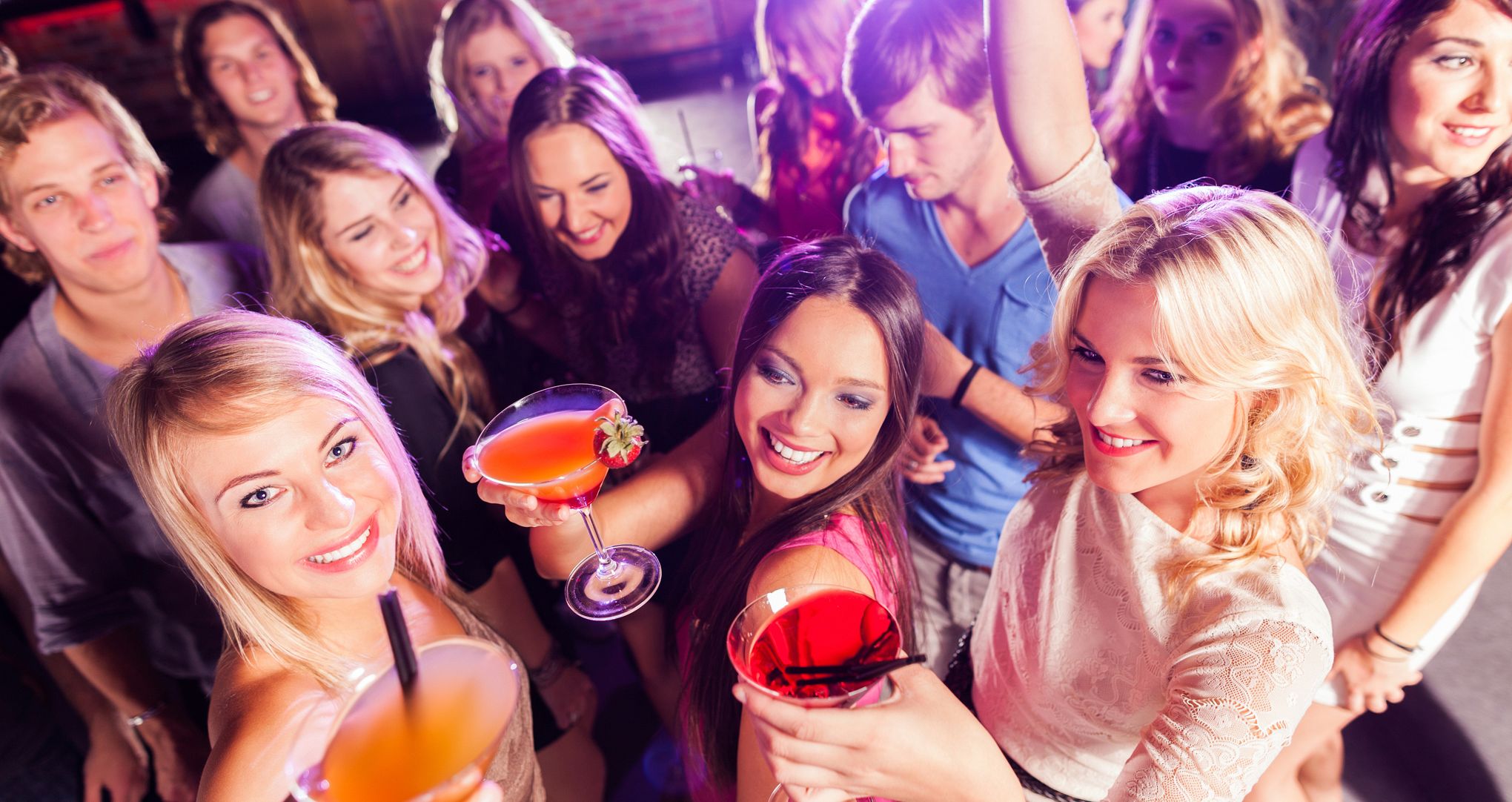 Packing for a hen do is a fine art. You don't want to take two-thirds of your wardrobe and end up dragging a huge suitcase around, but on the other hand, you can't just grab your handbag and assume everything else will be taken care of!

So let us be your guide to this suitcase-stuffing nightmare, and provide you with the list of essentials that you ought to take with you!
The clothes that you need to take will vary depending on what activities you've decided to do! For example, if you are going to spend the afternoon getting wet and dirty whilst taking part in some"It's a Knockout"-style inflatable games, then it's probably a good idea to wear some sensible clothes. On the other hand, if you're spending the afternoon burlesque dancing, then that's going to require a completely different ensemble.

The most important hen do ensemble is, of course, what you are planning to wear in the evening. A lot of hen weekends have a theme or costume for at least one night, but what about the other? While there may be a lot of options, this blogger's suggestion is that you keep it simple. Take your favourite little black dress and a pair of killer heels, and you'll be set for the night!

Having mentioned shoes, I should say that while killer heels may well be essential for the look that you are going for, after a few hours they can live up to their name - so it's always a great idea to bring a spare pair of cheap, fold-up ballet pumps so that you can stay comfy (and upright) as the night goes on! They can be purchased at any number of shops and bound together with a rubber band and slotted into a handbag – they're a real lifesaver. Posher varieties like butterfly flats can be bought online, often in a variety of colours with a cute little purse for them to fit in. Why not grab a pair in the hen's size too? She'll be ever so grateful!
Hopefully you've arranged at least some of your meals along with the hen party. However, it doesn't matter what you've arranged and how well you plan, there's one thing that you should always have in case of emergency - and that is chocolate! Whether you eat it while you are sober, or it gets drunkenly scoffed as part of your midnight munchies, chocolate should always be in good supply - why not take some with you, along with any other snacks that you know the hen is partial to after a few drinks?

Speaking of drinks, that's the other essential of course. Nothing beats having a few glasses of your favourite tipple as everyone glams up and gets ready – so make sure you've got enough to be going on with! Maybe a glass of sparkling wine – or some G&T's if you'd prefer! Just make sure that you don't get so drunk in the hotel that you can't go out for the evening! (It happens, believe me....)
As we all know, the handbag is the most essential item of all – but what should be inside? Well apart from your normal items (purse, keys, etc...) there's a definite art to making sure that you have all of the accessories that you need for a hen party.

The all-important items are some emergency make-up (mascara, lipstick / gloss, foundation etc) in order to deal with any catastrophies that may come your way. Another good idea is to carry some blotting papers, as hot clubs, fun activities and partying hard can lead to 'shiny face syndrome!' You can get them nice and cheaply from high street stores, or if you're a crafty hen you can DIY them by snipping artful shapes out of tissue paper or loo seat covers and popping them in a cute tin. Remembering to take these few items will save you lugging around your entire makeup bag / suitcase / cabinet and still keep you looking as good as you did when you left the hotel!

No-one ever likes to suggest this, but we are practical – Earplugs are worth having with you! Not because everyone has a friend who's volume increases exponentially the more she drinks (although, lets be honest, we do all have that friend...) but because (and it's OK to admit this) some clubs are a bit loud for people who intend to still have hearing that works at the end of the weekend!

Another great idea of something to take is a mini notebook, and no, not for taking down eligible bachelor's numbers! See if you can get a few sentences from each attendee about the bride, how they met each other and their wishes for the future couple. It's a great way to get to know the girls better, and once you've filled the notebook it can make a lovely gift for the bride as a memento of her hen do.

Don't forget your phone (along with the charger!) Apart from being useful when you are trying to track down where the rest of the group have drunkenly wandered off to, it means that you have a camera at hand to take some nice / embarrassing photos of the weekend – just make sure there's nothing too incriminating! It's also a good idea to have a case for your phone - something nice and sturdy to avoid that inevitable moment where your phone falls out of the bottom of your bra and skitters across the floor. Some even look like mini clutches and have compartments to store your cash or cards - just make sure you keep an eye on it!

And then, there's the most essential item within the handbag - Paracetamol. Make sure you have plenty, as lots of the girls will need some the morning after....
There is a tradition for comedy accessories on hen parties, which can be a lot of fun. Beware, however, as not every bride is a giant inflatable penis girl - in fact, if your bride hasn't mentioned it, it's probably safe to assume she's not a fan. Sashes are always a fun way to accessorise, and you can even get personalised ones. For the more outgoing gal, maybe try a theme - get all the girls in coloured Hipster glasses, or multicoloured strings of beads. It's inexpensive, not too scary, and at least you won't lose each other!

How about some games to play with your wine in the hotel room? The best hen weekend games involve no props, and can be huge amounts of fun! A popular choice is the Mr and Mrs Game - get a game girl to interview the Groom and ask him a selection of cheeky questions and then ask the Bride what she thinks her paramour's answers were. If she is wrong? Then you can punish her accordingly, whether that's with shots, outfits or anything else that you can think of! Another alternative is a good old fashioned dare game, and you can save questions and answers on your phone so there's no need for fiddly bits of paper cramping your style!

And as the weekend draws to a close, why not relax with a nice pampering session before you head home – bring along some luxurious mini leave-in conditioners or fruity face packs. Just remember to wash it off thoroughly before you leave though, as nothing says 'raging hangover' like leaving the hotel with your face caked in blue clay!

Last but not least – don't forget the most essential ingredient for a hen weekend – the hen herself! Without her it's not quite as special...

Are there any essentials that we've missed? What can't you live without on a hen weekend? Send us an email to admin@thestagandhenexperience.co.uk and let us know!