Best Baltic Stag Weekend Destinations
Amazing & unique activities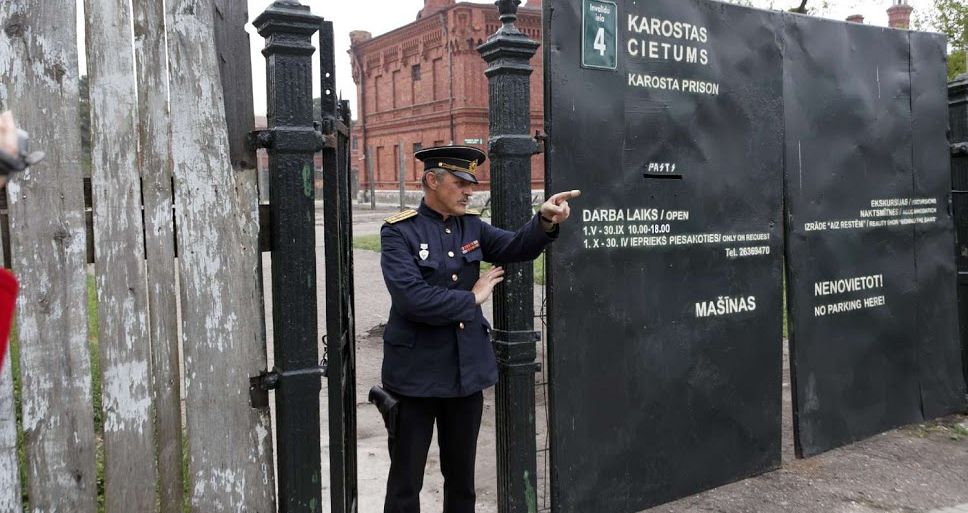 Best Stag Do Destinations in the Baltic States
A Stag do abroad is one of those things where the destination can make or break it. But if you've been on a few stag weekends in Europe in the last few years (well before Covid, anyway), you may find that you are looking at places you have been before. So if you feel like you have explored mainland Europe enough, and that you fancy somewhere a little further afield, then why not try a stag do in the Baltics?
For those of you who were about to pull up a map (or even better, Wikipedia), don't worry – we're here to help. The Baltic States consist of a trio of countries (Estonia, Latvia and Lithuania) that border onto the Baltic sea, and these countries have, for the last few years, been really pushing for more tourism and interest from Western Europe. Well the good news is that we at the Stag and Hen Experience decided that they needed thoroughly investigating, and spent time, effort and not a small amount of money trying out various stag weekend destinations in the Baltics to see which were worth your time, and which are the best stag do destinations in the area.
The good news is that there are two which are absolutely fantastic. Both in different countries, and both with different feels and different appeals, but they are two stag do destinations you should absolutely be considering for any stag do abroad.
Tallinn
The capital city of Estonia is a hidden gem that is well worth your time as a stag do destination. This stunningly beautiful city is located on the Gulf of Finland, and boasts average temperatures up to 35°C in the summer months – completely altering the perception that Eastern European locations are cold all year round! Tallinn is filled with sun and beautiful sights, with classic architecture and amazing lakes, but that's not really what you are looking for in a stag do destination is it? – it's just a nice bonus!
No, what makes Tallinn a great stag do destination is a combination of things. The first is the stag do activities. Whilst it may not have as many to choose from as some classic European destinations, what it does have are some that are not available in many other places, and as such are perfect if you are planning a unique stag weekend with a difference. The first (and most commonly enquired about) activity of this nature, is Ice Hockey. Yes, in Tallinn you can book out an ice rink to play a proper, full game of ice hockey with the lads – we'll even throw a referee in for you to make sure that everyone plays fair! This is one of those stag weekend activities that is on many peoples bucket lists, and is almost impossible to achieve in many other places. Keeping with the ice-related theme, you can also take to the ice and try curling as well, which is one of those sports that looks easy, but becomes deceptively hard and viciously competitive as time goes on!
From a nightlife perspective, Tallinn can easily provide everything you want on a night out and more. With pints of beer averaging less than £2 per pint, you'll find that you can afford to explore bar after bar and pub after pub to see what delights this city has on offer. And once you are fed up with bar hopping, you can either investigate their award winning nightclubs or relax and take in the beautiful views in one of their many gentlemen's clubs. A Tallinn stag do should definitely be on the shortlist.
Riga
Riga is the capital of Latvia, and has been one of our silver bullets in the stag do organiser world for many years. This city has everything that a stag do needs or wants, and it is easy to visit and great value for money. And it's not just the drinking that puts it up and over the top (although we'll get to that in a minute) - Riga is a beautiful city and was the European Capital of Culture in 2014, so whatever your interests may be, there is more than enough to take in when you are just wandering the city – even without booking any stag weekend activities.
You will want to book activities though, because Riga is going to knock your socks off with the quality of options available to you for your stag do. Ever fancied trying a bobsleigh run? In Riga that is one of the most popular activities, as you'll get to take on a genuine Olympic bobsleigh training track – which isn't something most people will ever be able to say that they have done now, is it? They also have the freefall simulator, which allows you to experience all of the thrills of jumping out of a plane without the expense (or having to have the courage) of jumping out of a plane in real life.
Other popular Riga options include the firearms package, where you get to shoot some amazing weapons that you'd never get to see let alone touch in the UK, including the world famous AK-47. A recent addition to the selection of activities available is the prison experience, where you and the lads can experience a night in a genuine (now abandoned) Russian military prison, with light punishments for all and an optional 3am drill if you really want to take your Riga stag do to the next level.
Couple all of this with some of the friendliest nightlife you've ever experienced, and with bars, nightclubs and gentlemen's clubs galore (some even in hotels that you could be staying in, if you'd like the convenience!), you'll find that a night out in Riga soon turns into the next day before you've even caught your breath.
So there we have it – Tallinn and Riga, the two best stag do destinations in the Baltic States. There are cities nearby that may try to rise up and compete against them in the future for this honour, but for the moment these are the two that you need to choose between if you are trying to plan a perfect stag do in the Baltic states. So if either of them take your fancy, why not get in touch and ask us to plan a perfect stag weekend away for you and the lads?
The Stag and Hen Experience has been creating the best stag weekends away for over 12 years, so, if you're looking to plan a stag weekend package anywhere in the UK or abroad, get in touch on 01202 566100 or via this email address naomi@staghenexp.co.uk and one of our expert stag do organizers will help you put together a fantastic stag do for you and your group.