Best Czech Republic Stag Weekend Destinations
Amazing stag dos in the Czech Republic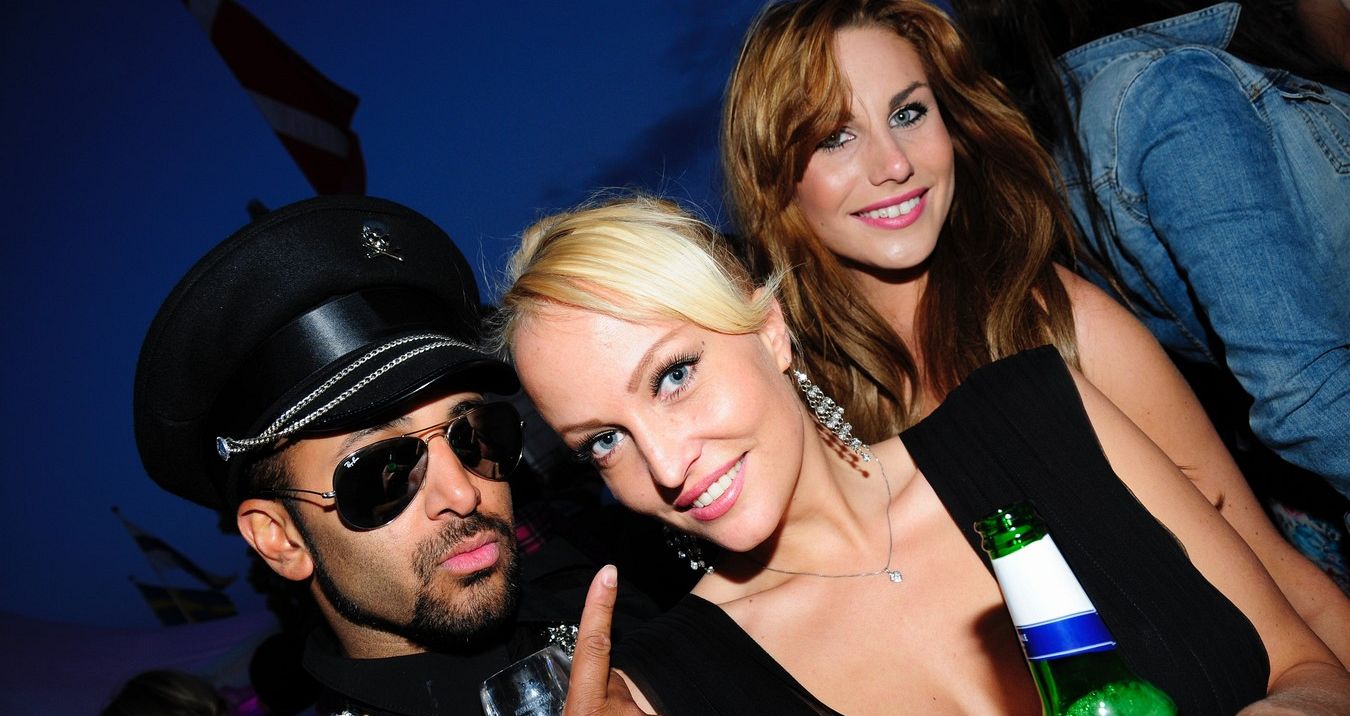 The Czech Republic is somewhere that has really built a name for itself when it comes to stag weekends abroad. Over the last ten to fifteen years it has gone from somewhere barely any stag dos visited, to one of the most popular countries for all weekends away be that stag weekends or otherwise. But obviously it's not just the country that makes the difference, but the cities within that country – so here we've highlighted the two best stag do destinations in the Czech Republic, to help you pick which is the best for your particular stag weekend abroad.
Prague Stag Do
The most famous of the stag do destinations (and the country's capital city), Prague is a tourist haunt in the best way. It has all of the excitement and wonder that you would expect from a capital city, along with some of the most impressive scenery you'll ever see within the confines of a city itself. It even has a castle you can visit if you are that way inclined!
But we all know that a stag do isn't about what the city looks like, or what historical landmarks you can visit (even if some of your stag do turn out to be secret history nerds). A Prague stag weekend is about making the most of a weekend away with the boys, ensuring that everyone gets to take part in things that they all enjoy – and believe you me, a stag do in Prague's got you covered on that front!
The most popular stag do activity for any lads or stag weekend in Prague tends to be the firearms shooting. This allows you to try out some guns that you'd never be allowed to get your hands on in the UK, all in a safe and secure environment. It won't take you long to get ultra competitive and see who is going to be deemed the best shot out of the entire stag group. Other activities that go down well include the White Water Rafting - where you'll battle some river rapids with just a small inflatable dinghy between you and the freezing cold water - and the freefall simulator, which simulates a skydive for you with such accuracy that you'll be paranoid that you are going to hit the ground (but grateful that you didn't have to get up the guts to throw yourself out of a plane to start with!)
As far as your nights out are concerned, as a stag do in Prague, you've got your pick of bars and pubs to entertain yourself in! Czech beer is beautiful, clear, tasty and won't give you anything like the hangover you'd get in the UK – and it tends to average out at about £1.50 a pint, meaning that you won't be breaking the bank on your stag night out either! Whether a perfect night out for your stag do weekend consists of beer halls, pubs, nightclubs, live music or strip clubs, Prague has got you covered with multiple options for each meaning that you never need to go to the same place twice (unless you had such a good time before you are desperate to go back for round two!). A Prague stag do should definatley be on your list of possible stag weekend destainations.
Brno
The flipside to Prague is the Czech Republic's second city, which may be lesser known but certainly deserves to be considered for your stag do with just as much as Prague is. The two cities share an atmosphere (which is more relaxed than many cities in the UK), but a Brno stag do just feels a little more like the scrappy underdog, which comes out in many ways. After all, this is a city who once believed that a crocodile was a dragon, so they vanquished it by filling a carcass with lime and encouraging the croc to eat it, thus poisoning the poor blighter.
Like Prague, Brno has a very popular firearms package (which is absolutely worth your time, because it's just as good as the Prague one, if not better), but in the true spirit of a scrappy underdog, Brno tends to push the boundaries with some slightly more risque or edgy activities proving themselves most popular amongst stag weekends when they visit. Even the sports are edgier – it's one of the few places in Europe where you can book tickets to go and watch an Ice Hockey match up close and personal, and as we all know, Ice Hockey is one of the most violent team sports ever invented.
Other popular activities include the party tram, where you get to see the city while filling up a dance floor and drinking as much as the on-tram bar can provide, and the absinthe night – a bar tour that takes you around a selection of bars feeding you absinthe (and advising you on the best way to drink it!). This is an extremely popular option woth Stag dos in Brno, although we do recommend doing it on a night where you won't have to get up early the next morning, as you may feel a little worse for wear after spending the night on absinthe.
If you fancy doing something in the evening that's just as fun and feels just as dirty as the absinthe night, but won't break those members of the Brno stag weekend who don't normally drink, then may I suggest the Semi Naked Wrestling? It's truly memorable, two ladies wrestling in mud or oil (dependent on the specifics) and before long the stag will get dragged into the mess as well. We've seen it a couple of times and it remains a highlight of most stag weekends!
So Brno, a scrappy underdog? Absolutely not, it's a hidden gem that can easily stand up to its more famous brother in the stag weekend city stakes.
So there you have it – the two best stag do destinations in the Czech Republic. Whether you are the sort of group who fancy the more polished, slightly larger city of Prague or you'd prefer the lesser known hidden stag do gem, that is Brno, whichever sounds better you will have an absolute whale of a time. So why not get in touch, give us some details and let us tailor make you an absolutely perfect Czech Republic stag do weekend? We promise that we'll get you everything you want, suggest some things you hadn't thought of, and keep our mouths shut about what you get up to – after all, what happens in the Czech Republic stays in the Czech Republic.
The Stag and Hen Experience has been creating the best stag weekends away for over 12 years, so, if you're looking to plan a stag weekend package anywhere in the UK or abroad, get in touch on 01202 566100 or via this email address naomi@staghenexp.co.uk and one of our expert stag do organizers will help you put together a fantastic stag do for you and your group.