Best Hen Weekend Destinations
in the East Midlands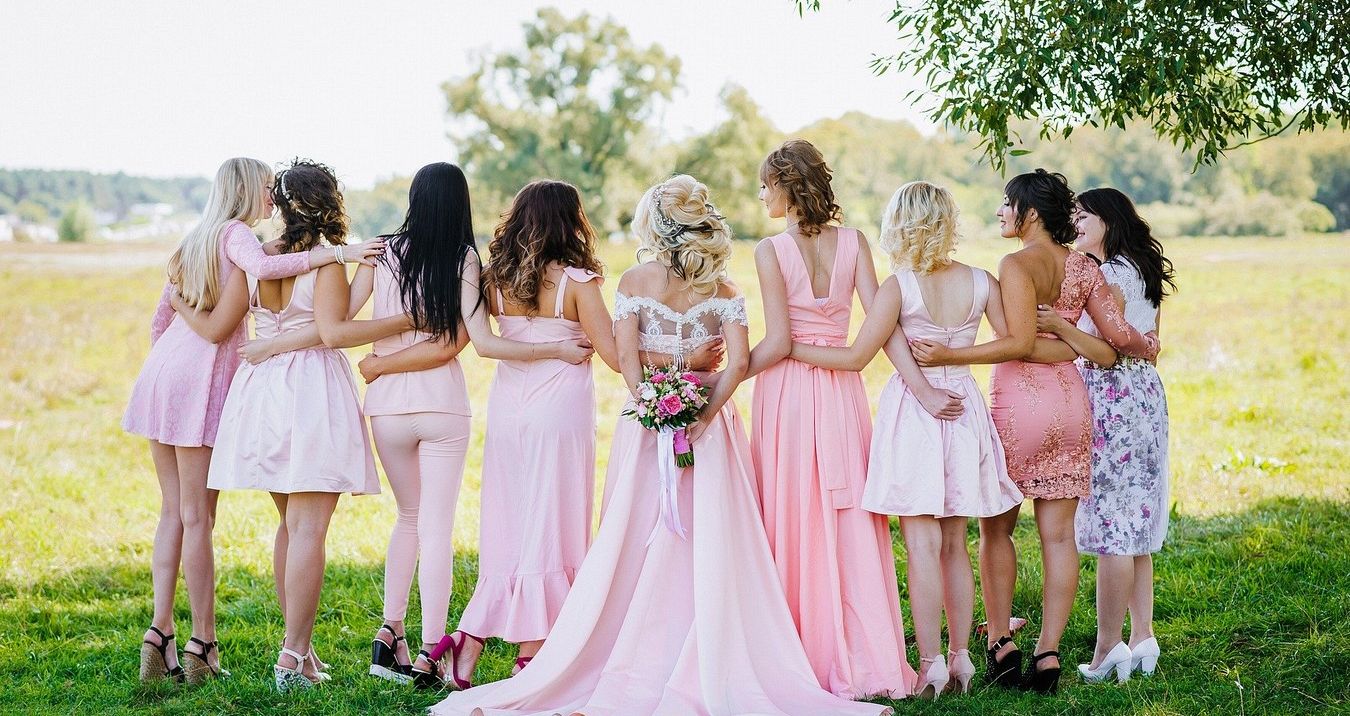 Best East Midlands Hen Do Destinations
It is time for another in our semi-regular series of blog entries focusing on the best destinations within different areas of the UK – so if you are looking to plan a hen do based on geographic location, these entries are designed to help you narrow down the best hen weekend options in specific areas. We've already discussed the South West, so this week, we thought we'd travel a little bit north (but not too far) and make our way all the way across the country, to have a look at the best hen do destinations available in the East Midlands. If you're one of the many people who have friends scattered across the UK, the Midlands gives you a great opportunity to 'share' the travel time as it's central, with the added benefit, it's home to some of the best UK hen weekend destinations.
Derby
This beautiful city is famous for being the centre of the industrial revolution, and has been growing and expanding ever since, becoming a favourite destination for tourists and hen weekends who are looking for somewhere that has the perfect mix of relaxation and exciting things to do. And with that in mind, it is a perfect place for your East Midlands Hen Do. With over seventy activities available in and near this amazing city, Derby has no shortage of things for you to do on your hen do whether you are after daytime or evening activities. Cocktail Making, Olympic Shames, Perfume Making, Quad Biking, even White Water Rafting is available, which will really make your Derby hen do supremely memorable!
But I know what you are thinking – what about the nightlife? Does it have the bars and clubs you would need for a perfect hen weekend away? And the answer is, definitely yes. In fact, Derby was named the second best alternative night out in the UK (the "alternative" bit being the exclusion of standard big city options like London, Manchester etc) - and part of that award was due to inexpensive drinks prices, cheap taxi prices and a large number of bars per person. Doesn't that sound like something that would be perfect for a hen weekend away? A Derby hen weekend is definitely worth considering.
Leicester
Leicester is famous for a large variety of things. It's the home of Walkers Crisps (yum!), the final resting place of Richard the third and the birthplace of the package holiday – so it feels like a perfectly circular option to book a hen do package in Leicester. The good news is that Leicester's achievements are not just in the past – in fact, the shoppers amongst you will be ecstatic to hear that it is the home of Europe's largest outdoor covered market – so bargain hunting is always encouraged, which can add another activity to the list of things that you would be looking to do on your Leicester Hen Do.
Another important part of Leicester's recent history is that it is now the home to a Premier League football club, and while you may not be desperate to catch a game, being the home of such a prolific football club tends to have a hugely positive effect on a city's nightlife. Which is great news for people planning a hen do. The city has seen a large number of bars modernised as well as opened in recent years, meaning that your choices are greater than they would have ever been before. A perfect destination for a perfect East Midlands Hen Do. A Leicester hen weekend certainly won't disappoint.
Northampton
Northampton – not one of the first places you would think of for a Hen Do, right? I mean, even in this list of the best East Midlands Hen Do destinations, you probably weren't expecting to see it here. But that's part of Northampton's charm. It's somewhere that you probably wouldn't imagine visiting, but once you have then you'll never forget it! Also, lets not forget that Northampton is the shoe capital of the country, infamously being the base for the entire of the UK's shoe industry. So as you can imagine, the shoe shopping potential is high, and what couls be better than a bit of retails therapy with your besties whilst on your Northampton hen weekend!
So apart from Shoe Shopping, what else can you do for a Northampton Hen Do? The good news is, an awful lot! Obviously there are the traditional hen weekend activities such as cocktail making, dance classes and the like, all of which are easy to book in Northampton. Alternatively, if you enjoy something a little more adrenaline fuelled as an activity, then the High Ropes Course is one that will soon separate the women from the girls, and give everyone an unforgettable Northampton hen do experience!
Nottingham
When people think of Nottingham, they tend to think of Robin Hood. After all, what is more uplifiting than a story of selfless heroism, with a side order of romance, excitement and action? The good news is that a Nottingham hen do shouldn't involve robbery – except for the fact that the destination itself gives such great value that it is a steal! Recommendations for things to do on your Nottingham hen weekend ,are varied, with Body Painting, Escape Rooms and Nude Life Drawing just three of the many popular hen weekend activity options that are in the area. But none of those are the most popular activity – that honour goes to one of the most obvious but still most fun activities – archery. After all, if you are going to visit the home of Robin Hood, you may as well spend a bit of time seeing if your skills can match the legendary archer!
While the daytime activities give many great options for you to spend your time doing, the nightlife in Nottingham is truly out of this world. There's so much that you can do there and so many different types of bar and pub that you can explore. One recommended way to spend your evening is to explore the many hidden bars of Nottingham, before moving on to some of the best nightclubs that you have ever encountered! A Nottingham hen weekend has all the ingredients to mix up the best hen weekend experience.
And there you have it – four of the best destinations in the East Midlands for your Hen do. So if you knew that you needed to have your hen do within that specific area, but were wondering where to travel to in order to have the best weekend, then hopefully this little list has helped. If an East Midlands hen do is on your agenda, then why not get in touch and let us tailor make you a perfect hen do.
The Stag and Hen Experience has been creating the best bespoke hen weekends away for over 12 years, so, if you're looking to plan a hen weekend package anywhere in the UK or abroad, get in touch on
01202 566100
or via this email address
naomi@staghenexp.co.uk
and one of our expert hen do organizers will help you put together a fantastic hen do for you and your group.