Best Hen Weekend Destinations
in the south east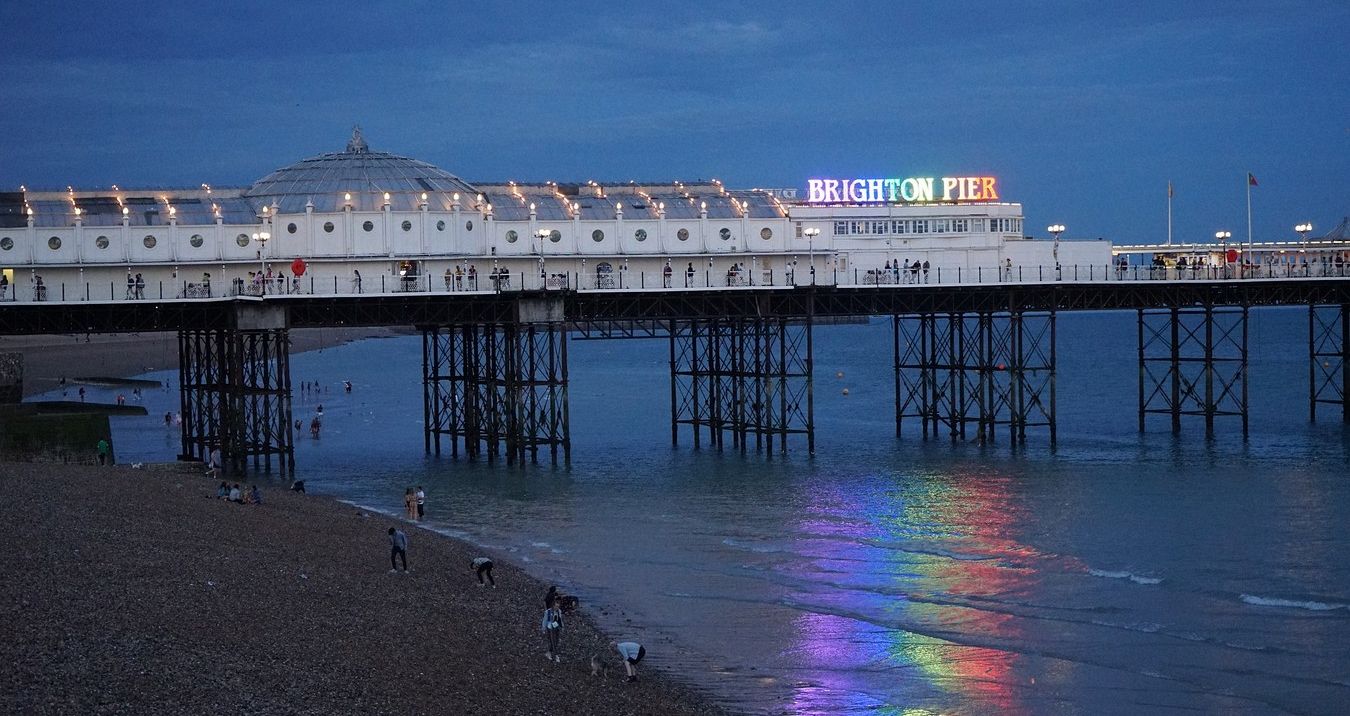 Best Hen Do Destinations in the South East
Another week, another entry in our set of blogs helping you to pick the best hen do destination in any particular area of the UK. This week we are looking at the South East hen dos, which is one of the most popular areas in the country to visit for a UK hen do. We've investigated the entire region (ruling out London as it is big enough to warrant its own article) and found the top four destinations to pick if you want an absolutely perfect South East Hen Do.
Brighton
No list of South East hen do destinations would be complete without Brighton. The fact that a Brighton hen do is on this list should be of no surprise to anyone. Brighton has long been associated with amazing weekends away, and hen parties in particular have been enjoying the unique atmosphere of this seaside haven for decades. Whether your hen do focus is about specific activities, amazing nightlife, or just somewhere that feels welcoming and exciting, a Brighton hen do marries all of the elements hen weekends tend to be looking for into one perfect whole.
There are plentiful options for your daytime entertainment in Brighton. A couple of options that have been popular recently are listed below for your consideration:
Our new themed Bottomless Brunches, where you can enjoy unlimited food and drink for a set time, with the entire event being themed to your liking – popular recent themes have included Disney Princesses, a 90s rave or even an emo theme!
RuPaul's Drag Race – a natural extension of the traditional Lip Sync Battles, this extravaganza will see you guided by practiced instructors until you are able to perfectly sashay down the catwalk. You'll then learn some stunning choreography and split into two teams for a full-on Lip Sync battle – a perfect Brighton hen weekend Activity!
And when it comes to Brighton's nightlife, you can't forget about the traditional evening activities including Burlesque nights and Cabaret being perfect ways to start your evening the right way before heading out to explore Brighton's famous bars and nightclubs. A superb hen weekend destination to start off our list of best hen do destinations in the south east.
Oxford
A city that is famous for being home to one of the country's top universities, Oxford has definitely got the pubs and bars required for a great Oxford hen do. But that is obviously not all that Oxford has to offer. In fact, one of the best things that Oxford can offer you for a hen do is that feeling of class. By its very nature, a weekend in Oxford feels posher than many other places, a fact that is highlighted by some of the popular activities available. After all, any city where punting sits as one of the top activities must have a certain level of class about it, right?
And the poshness doesn't have to stop there. The hen weekend accommodation options are many and varied, but if you want to really embrace the style and sophistication of a hen do in Oxford, then Bespoke Hen Accommodation is the only way to go. These private apartments and houses are very limited in availability but do mean that you can all spend lots of time together relaxing, drinking and having a great time during your Oxford hen do without being all squished into one hotel room. Couple that with the options to have certain activities happen in the accommodation itself, and that makes it even more appealing! So whether you want a massage, fancy mixing up some cocktails, or just want a stripper or butler that's easy on the eyes, the bespoke hen do accommodation will ensure everything is at your fingertips.
Portsmouth
Portsmouth may not be the first place that you think of when you are considering where in the South East you want to host your hen weekend in the south east, but it's on this list for a reason. Hen Weekends in Portsmouth tend to be big, brash and boisterous, as the city has lots of things to do all focused in a small but perfectly formed area.
Filled to the brim with hen weekend activities that range from Dance Classes to Powerboat Driving, Gin Cocktail Making to Photo shoots and of course the always popular Cocktail Making, a Portsmouth hen do has all that you could ever want available at its fingertips. In fact, one of our recent clients went out and spent the afternoon on a private yacht, which just goes to show that a Portsmouth hen do is definitely somewhere that can provide the goods with no question whatsoever.
As far as the nightlife goes, the bars are plentiful, friendly and stacked to the brim with different kinds of drinks. Gins, Vodkas, Cocktails, Ciders, whatever your choice of beverage may be, Portsmouth bars will serve it to you in spades, and it's a great value for money location as well, so you won't be breaking the bank throughout your stay! A Portsmouth hen do is definitely worth considering.
Southampton
The last of the locations listed here, but definitely not the least, Southampton hen dos has been slowly growing in popularity as a hen weekend destination for a good long while now. It is filled with all of the elements that you'd expect for any hen party (great activities, fantastic nightlife etc), but with a few little quirks that make it unique for any group who happen to visit.
Like Portsmouth, a Southampton hen do has a range of activities that are water-based, with popular options including Speedboat hire (because who wouldn't want to zip around on the water as fast as possible) as well as Jet Skiing and Powerboats. If you would prefer a slightly more sedate activity on your hen do, then the pamper days available in on your Southampton hen do are some of the best in the country, and will easily help you settle into a state of bliss and serenity on your hen do in Southampton.
And then, when it comes to the nights out, this city can party with the best of them. Whatever type of nightlife you are after, Southampton can easily provide. Fancy a cocktail bar? No problem. A classic pub? Simple. A rock bar? A club with live music? A nightclub with multiple rooms playing different types of music? A club that specialises in the cheesiest music imaginable? All of these things and more are available on a Southampton hen weekend at the drop of a hat.
So there you have it – if you are planning a Hen Do in the South East, then any of these four destinations would be perfect for you, why not get a quote and see if we can help plan your perfect hen do?
The Stag and Hen Experience has been creating the best bespoke hen weekends away for over 12 years, so, if you're looking to plan a hen weekend package anywhere in the UK or abroad, get in touch on 01202 566100 or via this email address naomi@staghenexp.co.uk and one of our expert hen do organizers will help you put together a fantastic hen do for you and your group.