Best Spanish Hen Do Destinations
for 2022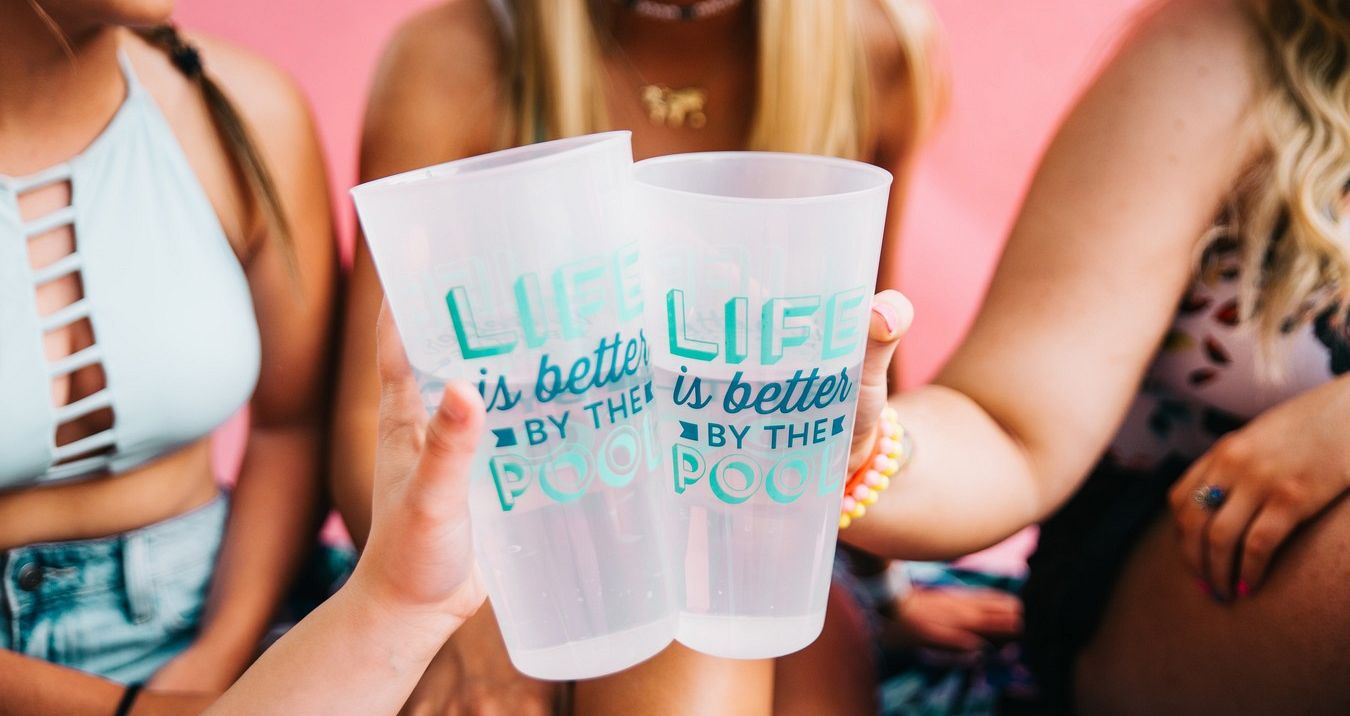 Best Spanish Hen Do Destinations
Some of the most perfect ingredients for any hen do are sun, sea, sand and sangria – which is why Spain is one of the most popular places to go for any hen do. But Spain is a big country, and you might have an issue trying to figure out which of the many Spanish hen weekend destinations on offer are the best option for you. Luckily we are here to help with that decision, so read on as we present you with our best Spanish Hen Do destinations for 2022!
Barcelona
The second biggest city in Spain, Barcelona has always been immensely popular with hen weekends and for very good reason. It has the beaches and sunshine that everyone is after, but also has all of the classic appeal of a big city. Whether you want to spend an afternoon shopping in some of the best upmarket brands you've ever visited, or whether you want to spend some time sightseeing at some of the most beautiful sights in the region, then a Barcelona hen do has you covered.
Now, as you start to consider it as an option, bear in mind that the nightlife is absolutely out of this world! A Barcelona hen do has an atmosphere unlike any other big city you've ever been to. People are friendly, the bars are well stocked and plentiful, and the nightclubs are huge with massive dancefloors, so you will find yourself easily dancing your way into the next morning. It even has one of the world famous ice bars, where you can sit in a bar made of ice and drink out of glasses made of ice – it's the best way to keep your drinks cold in the hot Spanish weather. Definately a hen weekend destination to add to your list of possibles
Benidorm
Benidorm has a reputation for being one of the best places to have a party in Spain, and that reputation is definitely deserved. If you are planning a hen do that is looking to be centered around beaches and bars, then Benidorm is most definitely the best option for you. With average temperatures pushing over 26 degrees in the Summer, you'll easily get a tan while you relax on the beach or chill out by the pool if you can't find the energy to leave the apartment complex where you are staying!
Although the sun and beautiful beaches are some of the strong selling points of Benidorm (not to mention the gorgeous Spanish hunks you'll encounter strolling along the beach), there are also a wide range of activities that you can pick from that will really help to make your Benidorm hen weekend supremely memorable – there are lots of water based activities if that's your sort of thing, with the ever popular Catamaran Cruise and a relaxing wakeboarding session being just two of the options.
The other thing that a Benidorm hen do has going for it is value for money – for under £100 (dependant on number of people travelling etc), you can get two nights in some beautiful apartments, airport transfers, a VIP Champagne Reception, a Pole Dancing Class AND a bar crawl – that's some amazing value for a Spanish hen weekend right there!
Madrid
As Spain's capital city, Madrid definitely has a lot going for it as one of the best Spanish destinations for your Hen Do. It has all of the advantages of visiting a capital city anywhere in the world – great accommodation, exciting atmosphere, more bars than you can possibly visit in one hen weekend – but it also has that unique Spanish flair and the gorgeous sunshine. In fact, Madrid's average temperature in the summer months is often above thirty degrees, so you'll need to make sure that you've got the sun tan lotion with you as you soak up those beautiful rays on your Madrid Hen Do.
More than any of our other Spanish destinations, Madrid tends to attract those who are looking for a slightly more energetic hen weekend. Obviously like many of our other destinations, the option to sit around the pool in the sunshine is available (and highly recommended), but Madrid is also packed full of other activities that will really make a hen do memorable. One of the most popular options is the horse riding activity, which gives you the chance to explore the beautiful local area while riding on a stunning horse – which isn't something you get to do every day, lets be honest! Other than that, the Spanish Cooking Experience is always popular for obvious reasons, and Flamenco dancing classes are the perfect way to embrace the Spanish atmosphere.
Ibiza
You've already read the word Ibiza and decided whether you want to think about going there for your Spanish Hen Do or not, haven't you. This world renowned clubbing hotspot is full of some of the best nightlife anyone has ever encountered, so if the brode to be and the hen do group are a big fan of clubbing, then a hen weekend in Ibiza is an obvious choice. The good news is that it's not as expensive as you might imagine – yes, the big nightclubs can be quite pricy to get into, but the rest of your weekend can be kept to a budget that is much easier on the purse.
Apartment accommodation is the preferred option (just like many of our Spanish locations), and most of the apartment buildings also have pools where you can relax while trying to shake off a hangover. And while the nightclubs are the first thing that springs to mind when you consider this beautiful island, they are by far not the only thing it has going for it. There are plenty of things to do during the day to keep you all entertained, whatever amount of energy you want to expend. You can relax at a beach club, become a piece of art with some body painting or learn how to mix some of the best drinks on the continent with a Cocktail making class.
Then, in the evening, you'll find yourself having the time of your life in the best nightlife you've ever encountered – whether you want to go to a superclub, experience the party boat or just visit some local bars, the Ibizan nightlife will leave an impression on you for life. An Ibiza hen do is an absolute must for the clubbers amounst you!
That's four of our best Spanish Destinations for a hen do – so if you fancy swigging some Sangria on your weekend away, then get in touch and let us tailor make a perfect quote for you.
The Stag and Hen Experience has been creating the best bespoke hen weekends away for over 12 years, so, if you're looking to plan a hen weekend package anywhere in the UK or abroad, get in touch on 01202 566100 or via this email address naomi@staghenexp.co.uk and one of our expert hen do organizers will help you put together a fantastic hen do for you and your group.