Cheap European Hen Do Destinations
Great Value Hen Weekends Abroad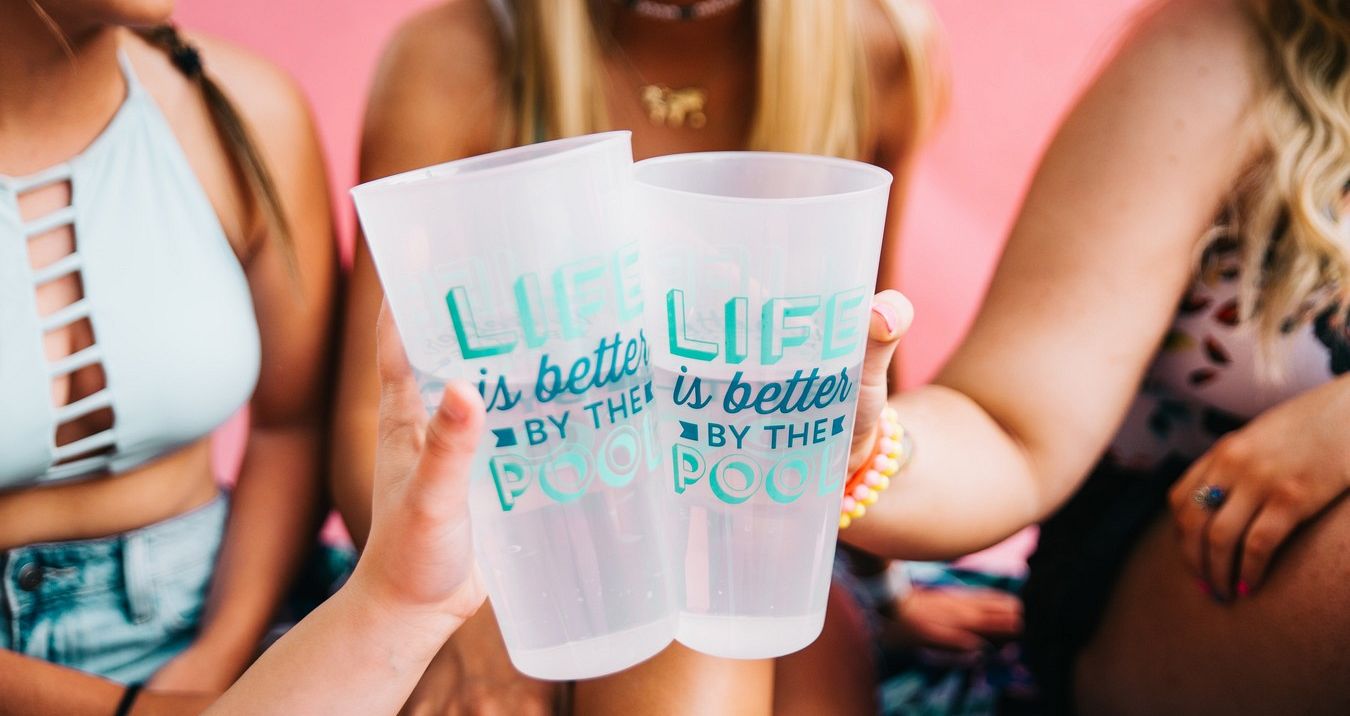 Best Cheap European Hen Do Destinations.
Arranging a hen do in Europe can be exciting but also a bit of a challenge – especially if you are trying to keep the price down to ensure that as many of the hen do group are able to come along. There is a common perception that a hen do abroad is more expensive than staying in the UK, but that's not a rule at all. Instead, you'd be amazed at how much value for money you can get at a wide variety of European hen weekend destinations. So we thought we'd give you a list of some of our favourite cheap hen do destinations abroad.
Valencia Hen Do
The third largest city in Spain, located on the South East coast of the country, Valencia has all kinds of attractions that make it a great place for your hen hen weekend. Beautiful Beaches, hot sun, gorgeous sea and the kind of atmosphere that really makes you feel like you are on a holiday. Valencia is easy to get to, as a huge variety of airports from around the UK offer direct flights, and those flights can be an absolute bargain as well!
Once you get to your Valencia hen do, your options for things to do while keeping the overall costs down are plentiful as well. Obviously relaxing by a pool or on a beach will cost you nothing (and will keep you entertained for hours), and if you fancy some organised hen do activities, these can be available for any budget – waterparks, bar crawls, catamaran cruises – whatever you have the budget for, we can add on to your cheap Valencia Hen do package.
Krakow Hen Do
Poland's premier city and one of the most popular hen do destinations of the last few years, Krakow is on our cheap hen do locations list because the value for money you can get in this beautiful city is amazing. With local packages (including accommodation and nightlife) available from as little as £90 per person, and with a huge range of bargain priced activities available for you to include if you want to, Krakow is the perfect place for a budget conscious hen weekend that doesn't FEEL budget conscious – instead just feeling like an amazingly good time! A Krakow hen do is definitely worth a consideration.
Benidorm Hen Do
Another one of our Sun-Drenched locations, and one of our most popular cheap hen do destinations, Benidorm has plenty going for it! Easy to get to and with an atmosphere unlike anywhere else you've ever been, Benidorm is an absolute belter of a hen weekend. Just imagine, you'll fly into the country and get picked up by airport transfers, taking you to your holiday apartments with pool and balcony. From there you can unpack and get changed, before heading out to a VIP Champagne reception, where gorgeous waiters will bring you champagne and strawberries – what better way to start a weekend away? And from there, the fun just keeps coming. Your first evening you'll get to enjoy a guided bar crawl on the strip, taking you to all of the best bars that the city has to offer, and then the second evening you'll get entry to some more great bars and one of Benidorm's best nightclubs.
And you can get all of that for under £100 per person! Obviously packages are designed to be unique and tailor made to suit what you are looking for, so there are a variety of activities that can be added on (popular options include Wakeboarding, Beach Clubs and Catamaran Cruises) dependent on your budget. A Benidorm hen do will certainly surprise many because it offers excellent value for money.
Ljubljana Hen Do
Ljubljana (pronounced Lu-Bee-Aa-Na) is the winner of our "Place that I'd never heard of but turned out to be fantastic for a hen do" award (or it would be if that award existed!) This beautiful city is perfect for a hen weekend away, as flights can be super cheap, and the hen do destination itself is perfectly tailored for a hen do. With hugely hot summer temperatures alongside snowfall in the winter, whatever kind of hen do you want, Ljubljana can easily provide. And for a bargain price as well! Less than £110 per person can get you a weekend in great central accommodation, bar crawls, nightclub entries and all kinds of other great little additions.
And as I've already mentioned, Ljubljana is a great hen do destination whatever time of year you are looking to travel – in fact, in the winter, it's a great skiing destination! So if you are looking for somewhere new and exciting to go, where the budget stays low and the selection of things to do is so abundant, then a Ljubljana hen do should definitely be on your list.
Albufeira Hen Do
The rest of this list hasn't really been in any particular order, but I did save Albufeira until last as it is our most popular low cost European hen do destination. This city in Portugal has been one of our top sellers for hen dos for the past decade, and there are several really good reasons for that.
The first is that it's very easy to get to. Lots of different airports around the country offer flights out to it, and they are mostly very reasonably priced indeed. The second is that it's a great value hen do destination in more ways than one. Not only is your package price cheap, but the price of drinks and food when you are there is cheap as well, meaning that you are getting value for money throughout the hen weekend. For example, you can get a hen do package to Albufeira that includes two nights accommodation in some great apartments, airport transfers, and a party boat trip on the Saturday – all for just £114 per person! An Albufeira hen do offers so much.
The third and final reason that Albufeira is one of our best destinations for hen parties is quite simply the atmosphere and the weather. In the summer months the temperature regularly pushes 30 degrees, and the combination of shops, beaches and bars mean that you'll never be bored for the duration of your trip.
And there you have it – just a few of the best cheap European hen do destinations that we can offer for your tailor made hen weekend. Bear in mind that any prices quoted are always dependent on certain variables (exact dates, number of people travelling etc also flight prices aren't included in the prices mentioned), but we will always be able to find you a great value hen do at any of these locations – so please just ask!
The Stag and Hen Experience has been creating the best bespoke hen weekends away for over 12 years, so, if you're looking to plan a hen weekend package anywhere in the UK or abroad, get in touch on 01202 566100 or via this email address naomi@staghenexp.co.uk and one of our expert hen do organizers will help you put together a fantastic hen do for you and your group.