New activities for stag dos 2022
Amazing new activities for your stag do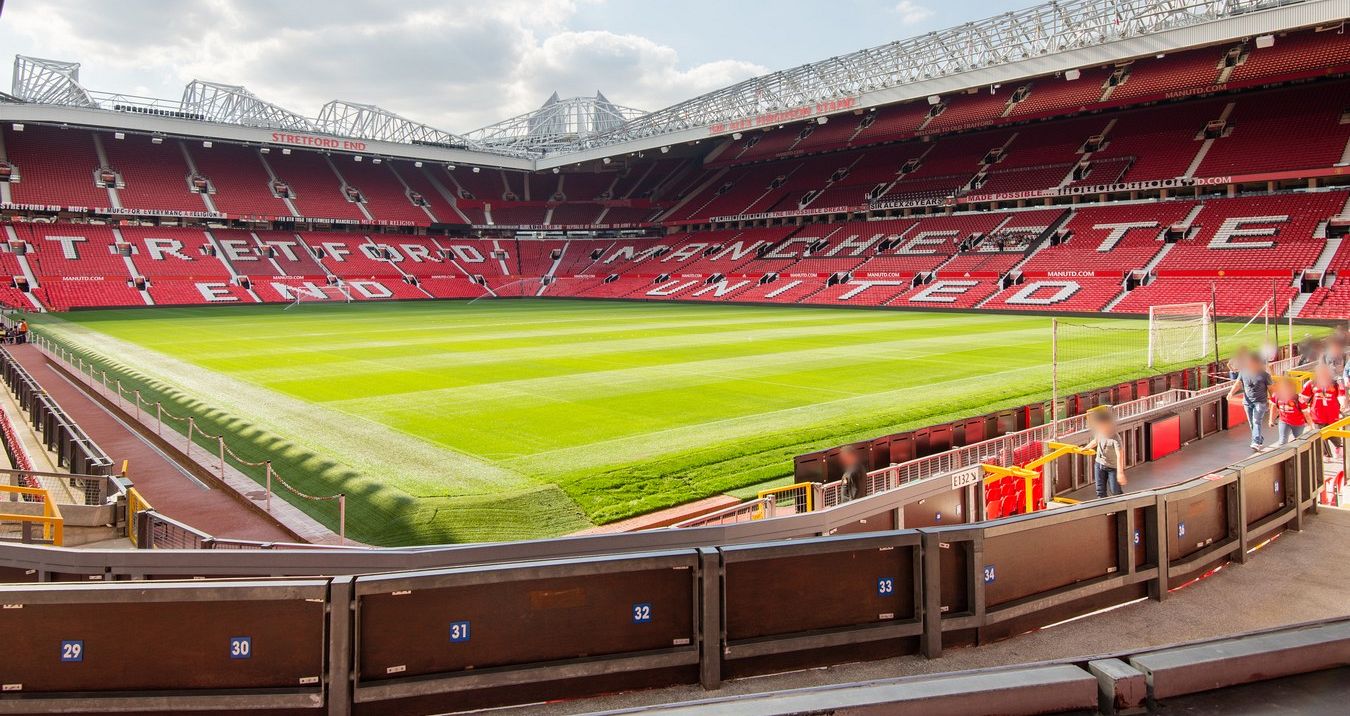 New activities for stag dos 2022
Every New Year brings more opportunities for excitement for Stag dos and 2022 is no different, so we have decided to compile for you our recommendations for the best new Stag activities for 2022 to make your Stag weekend one to remember.
Football
Any lovers of the beautiful game are going to be head over heels for the first of our best new activities stag dos in 2022, which is Premier League Match Tickets. Yes, you read that correctly, if you and your footy mad mates want tickets to Premier League games, here at the Stag and Hen Experience, we can organise that for you, so who's your team? Who would you like to see play live the most? Do you fancy watching Liverpool play at Anfield, listening to the roar of a packed 53,000 capacity crowd? Or would you prefer the atmosphere of Stamford Bridge as Chelsea take the pitch? With a variety of packages available (including VIP packages where you get to meet club legends), just let us know what games you want to see and we'll make it happen. With this particular one of our new activities for stag dos in 2022, we would advise giving us as much notice as possible to ensure you get your chosen matches.
Taser Tag
Do you like paintballing, but not the bruises? Is Laser Tag a bit boring without the "fear of getting hit" factor? We have a solution to your problems and that is the next on our list of new Stag activities for 2022, Taser Tag! "How does it work?" I hear you ask. Simple, each combatant has disposable sticky pads placed around their shoulder area which deliver a mild electric shock when it registers a hit from the Laser Tag gun. Taser tag provides all the fun of paintball without steamed up masks and other inconvenient safety equipment and it stings enough that you won't be in a hurry to get hit. Providing laughs and adrenaline in equal measure we rate Taser Tag as one of our best new activities for dos in 2022
Peaky Pistols
Following on from the success of the TV series Peaky Blinders is another of our new Stag do activities for 2022, Peaky Pistols. This immersive experience can be found in (surprise!) Birmingham and is a must do for fans of Tommy Shelby and his family. Don your Peaky Blinder cap (Razor-less, as Health and Safety have been throwing their weight around again) and 1920's outfit and navigate around a period designed set taking out targets with a variety of weapons including replicas of Tommy Shelby's Webster Mk VI revolver and the Thompson Submachine gun, better known as the Tommy Gun, weapon of choice for the discerning bootleg era gangster. Peaky Pistols will provide you and the guys with a brilliant experience and some amazing photos and is definitely one of our recommended best new activities for dos in 2022.
Bingo Lingo
Bingo Lingo is like no other Bingo and has been so popular that we have to rate it as one of our best new activities for stag dos in 2022. First of all its massively popular with Hen parties so there are going to be loads of ladies looking to party when you get there and secondly you can win all sorts of prizes from a brand new car to an electric scooter or a nerf gun set. With twerk offs and dance offs to win prizes we recommend that you leave your shame at the door! Bingo Lingo is basically a massive party with Bingo and cheesy tunes and 2 pint steins of beer so for Stag groups it is an ideal activity. If you are looking for something a bit different for your Stag weekend then Bingo Lingo is one of our best new activities for dos in 2022 that we can recommend for you and with regular shows in Cardiff, Liverpool, Bristol, Bournemouth and Birmingham, that covers some of our top Stag weekend locations.
Stripper Wake up (We Prefer Brekkie Boobies!)
Stripper Wake Up is another off our best new activities for dos in 2022 which is proving to be extremely popular. Picture the scenario, you've been out late the night before, you are woken up by a knocking at your door. Head aching and mouth dry you stumble to the door and when you open it your hangover is forgotten, as in front of you is one of our red hot strippers waiting to give you a 15 minute strip show to start your day with style! The Stripper Wake Up is a great way to start your day as you mean to carry on and one of our favourite new Stag activities for 2022. Let's face it, is it really a proper Stag weekend without a stripper?
Bar Crawl Babes
Our final new Stag activity for 2022 is Bar Crawl Babes and this one has proved to be a real winner. Everyone loves a bar crawl on a Stag weekend, but we all know that they can get a little bit uncivilised sometimes and when you are in unknown territory it's easy to get lost and miss out on the best night spots. With Bar Crawl Babes, we provide you with attractive female guides who know the local area to take you on a pub crawl of whichever of our UK destinations that you care to visit. Not only will they guide you round top local nightspots and keep you civilized, they will also look after the kitty and get your drinks in at the bar and get you free shots in each bar you visit before finally depositing you at your nightclub of choice, all this while dressed up as Bavarian Barmaids. True multi-tasking! If you are planning a bar crawl for your Stag weekend we totally recommend Bar Crawl Babes as one of our new Stag activities for 2022 to really put the icing on the cake for your wild night out!
The Stag and Hen Experience has been creating the best stag weekends away since 2009, so, if you're looking to plan a stag weekend package anywhere in the UK or abroad, get in touch on 01202 566100 or via this email address admin@staghenexp.co.uk and one of our expert stag do organisers will help you put together a fantastic stag do for you and your group.