Top 10 Activities for Hen Party Houses
Part 1 of 3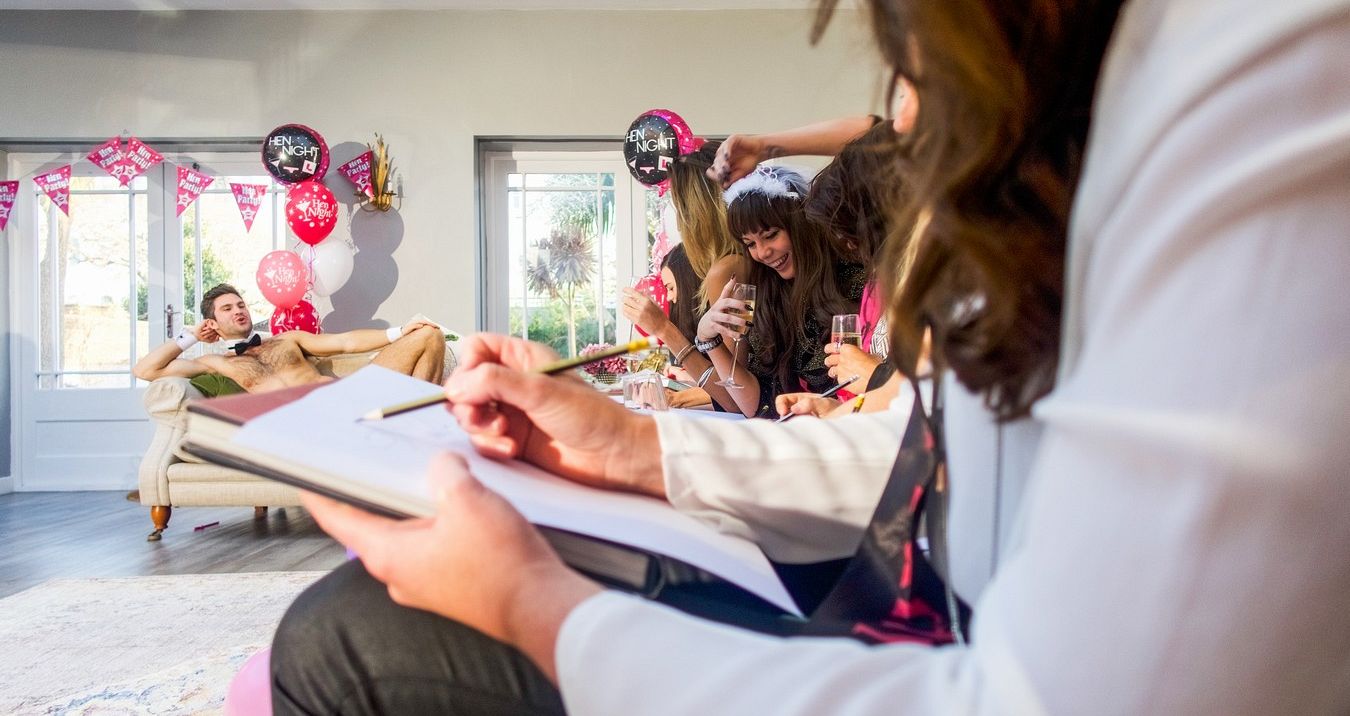 Top 10 Activities for Hen Party Houses.
Hen party houses are becoming more and more popular amongst our Hen groups for some very good reasons; first of all is the additional privacy your hen do will get, because you do not have to worry about other guests and secondly this gives you a great place to enjoy your favourite Hen party activities, without the need to hire out any additional venues or any transport costs. At the Stag and Hen Experience we offer a wide range of Hen do activities for you to choose from and, to help you on your way, we have curated for you a selection of our top 10 activities for Hen party houses.
Private Chef
The first of our favourite activities for Hen party houses is the Private Chef. As you will have a kitchen in your Hen party house, you might as well get the best use out of it possible and have a nice meal in with the girls at the same time. This then raises the question of who is going to have to shoulder all the stress and bother of preparing the food and our solution to that is to get a professional in to do the job for you. We can organise for a private chef to attend your gathering, cook a delicious pre confirmed two or three course menu for you and your besties, before cleaning up the dishes afterwards and leaving the kitchen exactly the way that they found it. How can this be anything other than an amazing idea? All you need to do is let us know how many people will be attending and choose what you would like to eat from a selection of menus, taking into account any allergies and intolerances, and our professional chef will come fully prepared with all the ingredients and razzmatazz and do the rest for you, allowing you and your ladies to enjoy a fantastic meal in without having to peel any veg or wash any dishes.
Cheeky Cocktails
Everybody loves cocktails and our cocktail making classes are always in high demand with Hen groups, so why not take it to another level in your Hen party house with Cheeky Cocktails. This activity is basically a mobile cocktail making class with a hunky mixologist wearing not very much and for some reason this has proved to be an extremely popular activity for Hen party houses! Your sexy mixologist, clad only in cuffs, collar, tie and an apron, will bring all the necessary ingredients and equipment for you and your girls to make 3 or your favourite cocktails to enjoy. Our cheeky cocktail maker will instruct you on the best ways to make your chosen cocktails and, because education should be fun, he will get you all to play some cocktail making games to spice things up with a bit of competitive action. If the combination of almost naked hunky boy toys, cocktails and hilarious games sounds like something that could liven up your Hen night then Cheeky Cocktails is the activity for you!
Mobile Pamper Mini Treatments
While you are on your Hen do with your friends you will all want to look your best, so our next suggestion for Hen party house activities is to pick up the phone and call out the Mobile Pamper. We ladies do love to be pampered and the Pamper Day is always a very popular Hen party activity, so if you have a private house for the weekend, why not make use of that space? Rather than going to a local Health club or Spa we bring the pamper to you, this way you and your ladies can spend the afternoon drinking bubbles and swapping gossip, while you wait for your turn with one or two (subject to your group size) of our professional beauticians to enjoy a selection of luxurious, pampering treatments. Do you need your nails done or could your hair do with some tender loving care? Would you like a massage or a manicure or maybe a pedicure? The choice is yours! The Mobile Pamper is available nationwide with our network of Mobile Pamper experts and this is an activity which aligns perfectly with Hen party houses and which will leave you feeling on top of the world and ready for anything.
Nude Life Drawing
Another Hen do activity which pairs up superbly with having a Hen party house for the weekend is Nude Life Drawing. Picture the scene, you and your ladies are seated comfortably in the sitting room, maybe in the garden if the weather is fine and the garden is secluded. You all have a glass of bubbly or one of your favourite drinks to hand and are armed with sketchpads and pencils and taking centre stage in all this is a muscular naked man posing patiently for you to draw him. Who is the budding Michelangelo amongst you? Who can be the cruelest and who can be the most generous with the resulting pictures? Nude Life Drawing is one of those activities which is best enjoyed when you have a good degree of privacy, what with all the raucous giggling and the nudity, and this is why it works so well when you have your own Hen house to enjoy it in. Even if you have no artistic talent whatsoever you can still enjoy the view on offer, while you get merry with a few drinks and have a ribald giggle with all your favourite girls!
Murder Mystery
Do you want to add some drama and dimension to your Hen do? Then the Murder Mystery evening is an activity for Hen party houses that you should give some serious consideration to. The Murder Mystery activity is a combination of theatrics and a whodunnit, mixed with fancy dress and topped off with a meal prepared for you and your girls to enjoy while you deduce the identity of the culprit who has committed murder most foul! What is there not to like about that? For the Murder Mystery evening you will be joined by trained actors who will play their parts and move the evening along with clues and red herrings. You and your girls will be provided in advance with information as to the character you are playing, their mannerisms and of course some suggestions for costumes, because we can't forget the fancy dress! On the night the actors will lead you through the mystery and you can tax your brains and solve fiendish clues, all whilst enjoying dinner and a few drinks. The Murder Mystery activity is absolutely ideal for an unforgettable evening in your Hen party house!
So that's a wrap for part one of our top 10 Hen Party House Activities, in Part 2 we'll have another exciting selection of hen do ideas for you to choose from. Click here for part 2 and here for part 3
The Stag and Hen Experience has been creating the best bespoke hen weekends since 2009, so, if you're looking to plan a hen party anywhere in the UK or abroad, get in touch on 01202 566100 or via this email address admin@staghenexp.co.uk and one of our expert hen do organisers will help you put together a fantastic package for you and your group.