Top 10 Hen Party House Activities
Introducing Crafternoons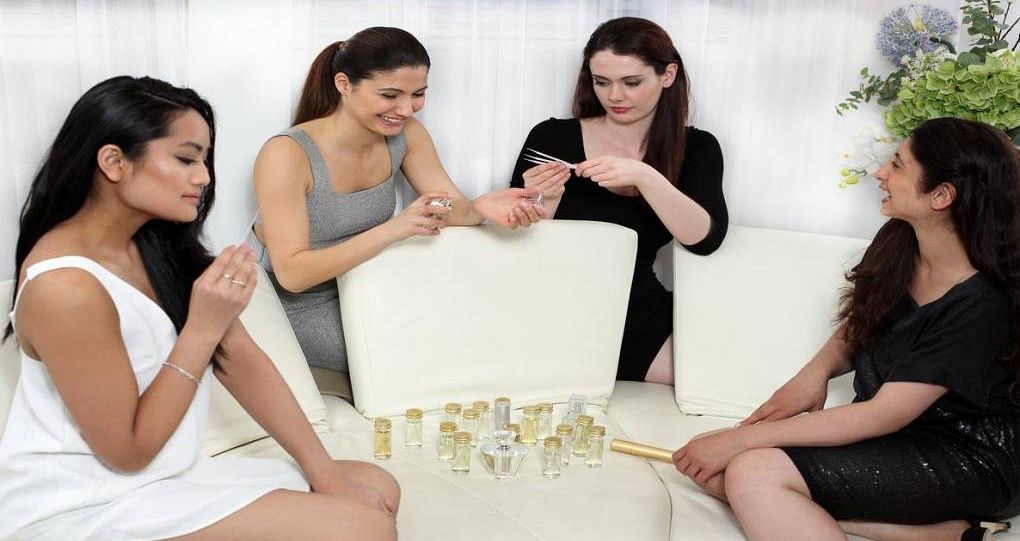 Crafternoons
In the last of our series of top 10 hen party house activities we look at the amazing Crafternoons, a category so big, it has it's own section. If you're interested in some of the other amazing hen do activities that 'come to you' please check out part one and part two for some more amazing hen do activity ideas that pair together well with groups looking to stay in a hen house.
The last of our top 10 activities for Hen party houses is such a broad brush (pun intended!) and therefore gets a section all to itself. It's time to talk about the Hen party crafternoon! A crafternoon is an afternoon dedicated to learning or practicing a task as a group and is a fantastically fun way for your group to all spend some time together, learning something new and producing something that can be worn at the wedding or just enjoyed for its own sake. A Hen party crafternoon is a tried and tested way for all your girls to get to know one another over a few drinks and some creativity and is always a very popular Hen do activity, particularly if you have the privacy of a Hen party house where you can be as noisy and outrageous as you like!
Perfume Making
For our first crafternoon activity we would suggest that if you want to smell your best for your Hen weekend, then you could always design your own individual signature scent with a perfume making party. For your perfume making party, which is one of our most popular choices for a crafternoon, we will send you a perfume making expert who will first of all introduce you to some exclusive blends to give you an insight into how the ingredients work, before giving you the chance to experiment with different fragrances to find the blend that works best for you. At the end of the crafternoon you will all have your individual 5ml bottles of perfume to wear on your next night out and an online copy of your recipe helpfully ensures that you can order more refills when that runs out.
Jewellery Making
Ladies love jewellery so why not take advantage of your Hen party house to create your own new, favourite piece with a Jewellery Making crafternoon. We can send you an expert to provide you with all the materials and guidance you will need to design and produce your own necklaces, bracelets and earrings so that you can have that perfect accessory which will always remind you of the perfect Hen weekend!
Fascinator Making
A fascinator is a millinery head piece often work by women at weddings and formal events, particularly in high society, and is a decorative design which is attached to the head by a band or clip. The competition for who has the best fascinator can be fierce so you and your ladies can get in that game at your Hen party house with a fascinator making crafternoon! We provide the expert tutor and all the necessary materials and then it is down to you to allow your creativity and imagination to run free and design yourself a fascinator guaranteed to turn heads!
Flower Crown Making
A flower crown is a wreath consisting of flowers, leaves, twigs and grasses which have traditionally been used as representations of love and fertility and have been found in cultures all over the world such as Ancient Greece, Ancient Rome and China as a symbol of fertility. Since then flower crowns have become closely associated with weddings and this means that a flower crown making workshop is an ideal crafternoon activity for your Hen party house, so gather your Hens together and make sure everyone has a drink to hand for an afternoon of learning how to make the perfect flower crown with one of our experienced teachers.
Knicker Making
A crafternoon activity which is a little bit different, but a whole lot of entertaining is knicker making and this is also an activity that can be carried out at your Hen party house. The usual formula is we supply the expert and the equipment for some quick instruction and then you and the girls can get on with designing your bespoke underwear and decorating them how you choose, whether it's silk flowers or lace the choice is yours, you'll be able to make your pants as fancy as you like!
Garter Making
The garter has been a symbol of matrimony since medieval times and traditionally the bridal garter symbolises love and luck. Garter making is another crafternoon workshop where you and your ladies can get creative under the careful tutelage of one of our experts and is a perfectly suited activity for a Hen party house. Everyone gets to make their own unique keepsake garter and the Hen herself has a chance to design her very own bridal garter in this fun crafternoon Hen do activity.
Lingerie Making
Ladies love lingerie, but how many of you have had a chance to design and make your own? Our next suggestion for a crafternoon activity for your Hen party house is to try your hands at lingerie making. This activity does as it says in the title, one of our tireless and patient experts will attend on you with a wide selection of lace, beads, ribbons, buttons and baubles in order that you and the girls can make yourselves something sexy to wear. Our expert will guide you along the way in a selection of techniques so that you have something extra special to wear next time you see that special someone!
Make Up Masterclass
A girl always has to look her best and a Hen party house activity which is always popular with Hen groups is the make-up masterclass. For this activity you will be provided with a professional make-up artist, who will advise you on contouring techniques as well as different skin finishes so that you can use her professional tips to look your best. The make-up masterclass is a fantastic crafternoon activity for you and your hens, which is made even better with the addition of a glass of bubbly or two!
The Stag and Hen Experience has been creating the best bespoke hen weekends since 2009, so, if you're looking to plan a hen party anywhere in the UK or abroad, get in touch on 01202 566100 or via this email address admin@staghenexp.co.uk and one of our expert hen do organisers will help you put together a fantastic package for you and your group.