Best European Stag Do destinations for Nightlife
European Nightlife at its best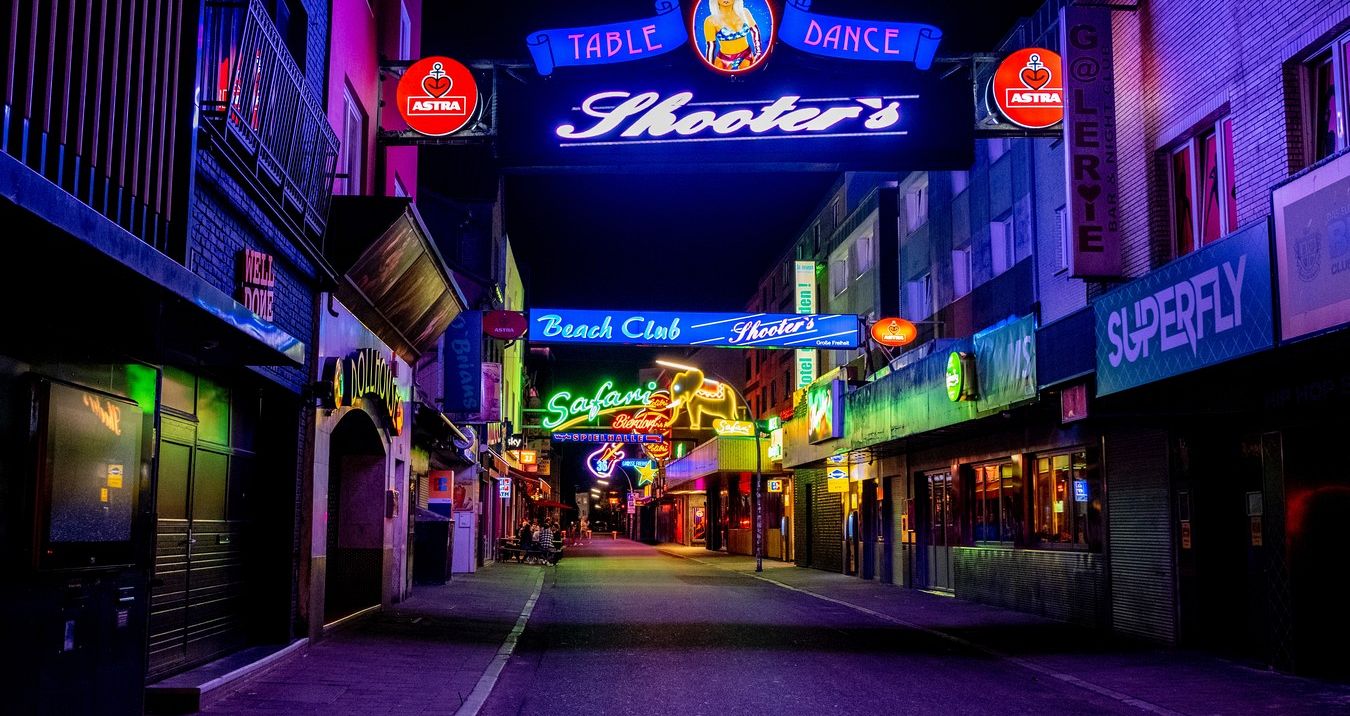 Best European Stag Do destinations for Nightlife
Europe is hugely popular for stags looking for a stag do destination beyond the ordinary. Due to its various natural attractions, historical cities and a plethora of cultures, tourists from all 4 corners of the globe come to experience the best that Europe has to offer. However, one thing that's often overlooked in tourism is the party destinations and Europe has some of the best stag weekend destinations in the world. In this article we will be looking at some of the best stag do destinations for nightlife in Central and East Europe.
Prague, Czechia
Prague is a historic and beautiful city, which has made it a popular tourist destination for its many historical locations, affordable prices, and picturesque architecture. During the day the charming city is characterized by its castles and old architecture, but once the sun sets, Prague transforms into a different city with a vibrant party scene and well worthy of of its place here in the best Eurpeean stag do destinations. Best of all, the price of beer in Prague is the cheapest in Europe with a pint of standard beer costing between a dollar or two. The best beer to look out for are the Pilsner Urquell, Bernard, Kozel and Budweiser-Budvar, but there are several others for you to sample whilst on your Prague stag do.
There are different types of places to unwind in Prague. If you're interested in clubbing then Prague has numerous nightclubs, many with their own unique themes. On top of that, there are parts of the city known for its nightlife. The Old Town has countless bars with no shortage of cheap booze for an affordable and off the rocker stag do. Inside Old Town is the Karlovy Lazne, at over the size of five storeys,its the largest nightclub in Europe. The next major clubbing district is the New Town which bears slight resemblance to the Old Town. New Town also has plenty of bars, clubs and restaurants, but also has a big concentration of strip clubs and is basically Prague's red light district. Goldfinger is a prominent strip club with an opulent environment with services such as lap dancing, striptease and jelly wrestling, a Prague stag weekend is jam packed with after hours entertainment.
If you're looking for another type of Prague stag weekend nightlife experience, then there are numerous rock and roll options with the city having a prospering rock and roll scene which had started gaining traction as far back as the 70s. Finally, if you're looking for a night experience that is less energetic than clubbing, then you can also enjoy the Jazz and Blues scene. The Jazz Republic, located in the Old Town, features genres such as latin, fusion, jazz, and funk to name a few with new music programs each month. Choosing a Prague stag do cetainly won't disappoint.
Krakow, Poland
When looking at possable stag weekend destinations in Europe, Krakow should definatley be in contention. With cheap alcohol, innumerable bars that stay up all night, exciting events, and delicious food, Krakow is among Poland's top stag do cities. There are many pubs competing against each other in Krakow, which means that most of them stay up as late as 5 am and sell drinks at discounted rates. A great start to immerse yourself whilst on your Krakow stag do is through booking a pub crawl. A guided pub crawl lets you travel to at least 3 pubs with a large group of people. The advantages are that you get booze at cheap rates, easily make new friends, and get to know the best bars in town. What more could a group having a Krakow stag weekend want.
There are two main partying districts in Krakow. The first is the Main Square which is the prominent party district in Krakow, with many of the bars and nightclubs located here. This means that you can go bar hopping without hiring a taxi. One thing to note is that many places are situated inside historical buildings or in confusing alleys. Do look out for cellar based venues which are almost unique to Krakow. The second district is Kazimierz also known as the Jewish Quarter. The main architecture in the district is Bohemian and many pubs, restaurants and cafes here tend to appear more artsy and so the partying scenes are less typical. The street food in Kazimierz is also delicious and the local establishments often have their own specialties. So put a Krakow stag do on your shortlist, you won't be disappointed.
Budapest, Hungary
A Budapest stag do has a huge variety of attractions to offer groups, and this also includes the nightlife where there is always something for everyone. Whether you wish for wild parties or more laid back dinner with drinks, Budapest has it all. An added bonus is that the city is also more affordable than major cities like Paris. Some popular night activities in Budapest are cruising, karaoke and pub sports, among others. A great Stag do with the boys!
One of the popular attractions unique to Budapest are the ruin bars/pubs. They are built inside abandoned buildings which had been deserted post World War 2, hence the name. Each of them have their own vibe, but the common thing among them is that they're reopened abandoned buildings filled with market furniture and paintings. From the outside, the pubs may appear to be normal houses and aren't very loud, which makes them hard to spot. But on the inside, the bars are filled with crowds and a fun atmosphere. A Budapest stag weekend is full of hidden gems.

Many of these are found in the old Jewish quarter and the most famous one is the Szimpla Kert with some considering it the center of Budapest's nightlife. Another attraction are the rooftop bars where you can enjoy a scenic view of Budapest with a delicious meal and drinks. Hungary is also famous for its wines, of which it has 22 wine regions with wine bars. Make sure to check these wines made from local Hungarian grapes.
Hamburg, Germany
Hamburg is considered to be one of Europe's top cultural hubs with an interesting history. While not strictly being a part of Central Europe, the city is one of, if not the top (stag) party destinations in Europe. The city even has a local tradition of eating out at Der Fischmarkt( the fish market) the morning after a party and having beer as a hangover remedy. A recommended dish here is the Fischfrikadelle which is a bread with a fish cutlet. The nightlife options in Hamburg range from nightclubs, adult entertainment, great drinks, live music and theatres. So there is no scarcity of options to choose from for the perfect stag do
The heart of Hamburg's nightlife is St. Pauli, where inside it is the red light district of Reeperbahn. In St. Pauli you find sex shops, strip clubs, bars and discos, among many more things. Here alcohol flows nonstop and if you want cheap options then there are student bars such as Ex-Sparr. If you wish to check something a bit different then check out the cafes and cocktail bars. Perfect for your Hamburg stag do.
There are also various interesting destinations in the other parts of Hamburg, many of them have a cult status which you should really look out for. An interesting spot would be to check out the River Elbe where you can find swimming bars and clubs.
The Stag and Hen Experience has been creating the best stag weekends away for over 12 years, so, if you're looking to plan a stag weekend package anywhere in the UK or abroad, get in touch on 01202 566100 or via this email address naomi@staghenexp.co.uk and one of our expert stag do organizers will help you put together a fantastic stag do for you and your group.