Best underrated Stag Weekend Destinations
In Central/Eastern Europe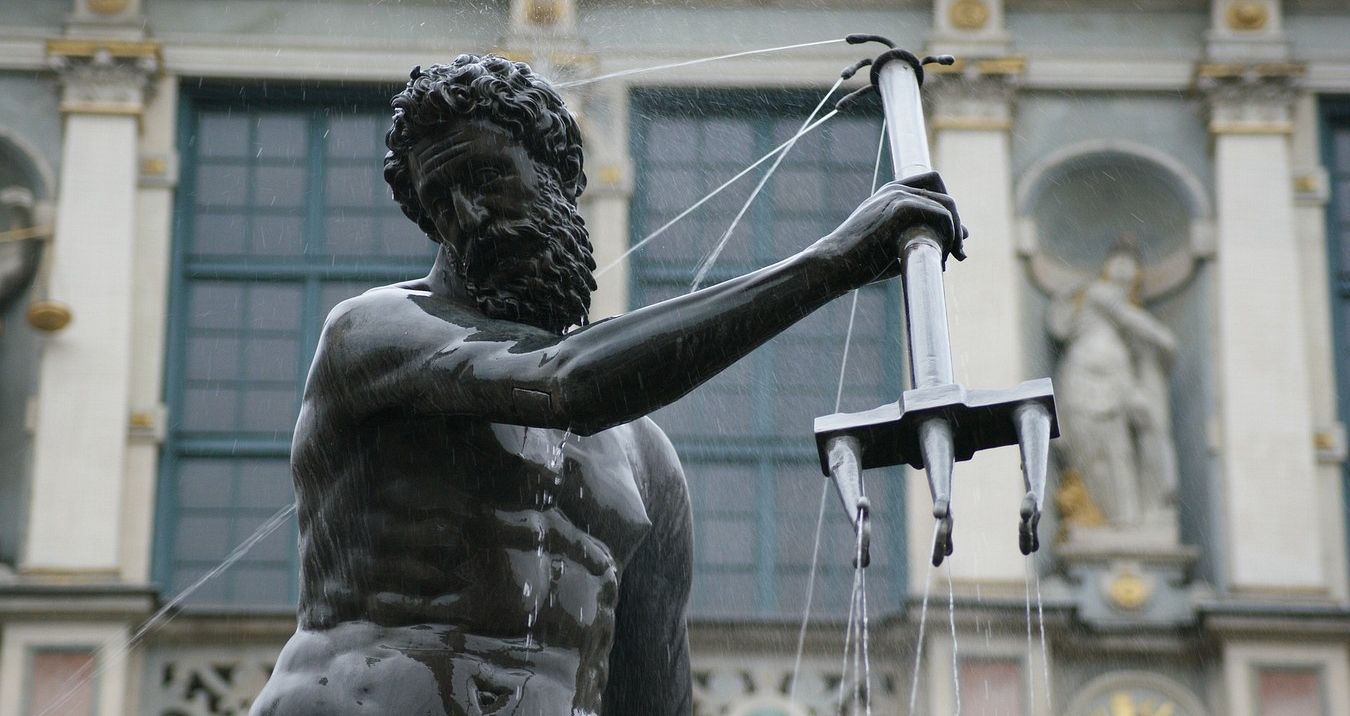 Pictured: Statue of Neptune, Gdansk
Best, Underrated Stag weekend Destinations in Central/Eastern Europe
From the sun kissed beaches in England, Spain and France to the mountainous terrains of Switzerland, Northern Italy and Germany to the Romance architecture dotting the continent, there's a lot of things to see in on a stag weekend in Europe, but many people don't pay much attention to stag weekend destinations in Eastern and Central Europe as places where you can plan an epic stag weekend, chill out and have a good time! So here's a few places in Central and Eastern Europe that are some of the best and most underrated places you can visit on your stag weekend.
Gdansk, Poland
Beaches, Gothic Architectural marvels, Roman- Era buildings and fountains and dozens of museums and cafes and restaurants to die for. A Gdansk stag weekend isn't your most stereotypical stag destination, but we can guarantee that it's one of the best off the map destinations that still offers a feeling that you're in the middle of some seriously (and historically) cool things.
A lot of those cool Gdansk stag weekend activities are in Dlugi Targ (AKA Long Market or The Royal Way). It's a 500 or so metre long marketplace with a lot of speciality and novelty shops that you might find interesting and to buy souvenirs from. However, Dlugi Targ is famed for housing some of Gdansk's best architectural and sites, like the Golden Gate, which has some interesting architectural choices (like a gap between the two buildings on the opposite end) and it also has four statues on it on each side that signifies Peace, Freedom, Wealth and Fame on the west side, and Harmony, Justice, Piety and Prudence facing Long Street. Further ahead, you'll find Neptune's fountain, a beautiful fountain from the 17th century made by the same sculptor that shows Neptune with a trident, shifting his head in deference with cherubs and lilies (and water) below.
You'll also see the Main Town Hall, which is a tall, red-bricked tower with a clock that welcomes you to the city (and the main street). Gdansk also has a beautiful St Mary's Church that is one of the largest churches one can find that's brick laid. It has a 76 meter tower intermixed with copper and bronze that one can climb to if they wanted to. A prize for the stag weekend history (and architecture) buff in you!
The Gdansk Crane is a symbol of the tenacity and grit of the city. Made in the 14th century, it was used to lift heavy objects into tall ships, and required people to run on wheels like hamsters. It's a black building and is now a tourist attraction, unfortunately, to the stags who wanted to have a run on those wheels, all you can do is stare at them unfortunately, but a very cool Gdansk stag weekend activity for sure.
Brno, Czech Republic
A Brno stag weekend is known for its Modernist yet medieval European architecture, hidden and stowaway tunnels, passages and dams and bunkers, Brno is one of the few places in central Europe where you can have an incredibly wide range of experiences and see some very unique and different places. It's a sight to behold for any sightseer, and while a place like this wouldn't be the first choice for a stag weekend, it wouldn't be the Czech Republic without having some really chill and cool pubs and night clubs and all of them have unique and crazy names. Some of the places we loved most on one of our many Brno stag weekend 'research' trips include Super Panda Circus, Jekyll and Hyde and Bar 1920 London.
Whilst on your Brno stag weekend, it's worth noting and worth a visit (if it's your bag) some of the coolest and quite extensive science observatories, museums and exhibits with lots of places having tours for its historical and cultural significance. There's just so many wacky and off the cuff things to see here. The best example of this is the Town Hall's Curios, where there is what seems like a crocodile that's hanging on the ceiling, but it's actually a homage to a dragon that terrorised the town and ate all the produce during it's initial years, or so it goes. The Capuchin Monastery is another such place where there's Mummified remains of the Capuchin order in the basement, which is a stark contrast to the beautiful walls of the monastery itself. If you're looking for an off the trail sort of stag weekend with some wacky places but with a vibrant nightlife for a great stag weekend, A Brno stag weekend is the place to be!
Aside from this, staying in Brno is a simple and affordable affair. Travelling around the city is easy because of public transit which is reasonable and well connected, and getting a hotel or hostel close to all the happening places isn't too difficult or expensive!
Ljubljana, Slovenia
Let's get this out of the way right now: it's pronounced "lyoo-blyah-nuh". And apparently it has different pronunciations as well, but this is by far the easiest. But a Ljubljana stag weekend is definitely one of the more underrated stag weekend destinations one can visit in central and eastern europe. It's the capital of Slovenia and has been the cultural center of the country for a while too, and for good reason! Greek Mythology places Jason and the Argonauts here, when they fought a dragon here while travelling with the golden fleece (which is why a dragon is part of the city's court of arms). Might be useful information for those looking for fancy dress ideas on their Ljubljana stag weekend.
Some of the places to visit on your Ljubljana stag weekend include the Cankarjevo Nabrezje, which is a walkway with restaurants, cafes and markets for all your buying needs. There's also Triple Bridge (Tromostovje) which has a central bridge and two adjacent pedestrian bridges. There's also the dragon's bridge (with statues of the dragon) and the lovers bridge which is adorned by padlocks a-la Paris as well as several statues to take in. Aside from this, you can have a chill day at Tivoli park with your friends for a 'quieter' Ljubljana stag weekend afternoon, or go to the Le Petit Cafe for some of the best brunch money can buy. There's graffiti to be seen at Metelkova Mesto where many artists do their work, and places for 4 can be as cheap as 50 euros. Pubs are cheap and nightlife is plenty, so a stag party at nighttime for cheap is definitely on the cards!
The Stag and Hen Experience has been creating the best stag weekends away for over 12 years, so, if you're looking to plan a stag weekend package anywhere in the UK or abroad, get in touch on 01202 566100 or via this email address naomi@staghenexp.co.uk and one of our expert stag do organisers will help you put together a fantastic stag do for you and your group.