Riga Stag Do
Crazy Stag Weekend Ideas and Activities in Riga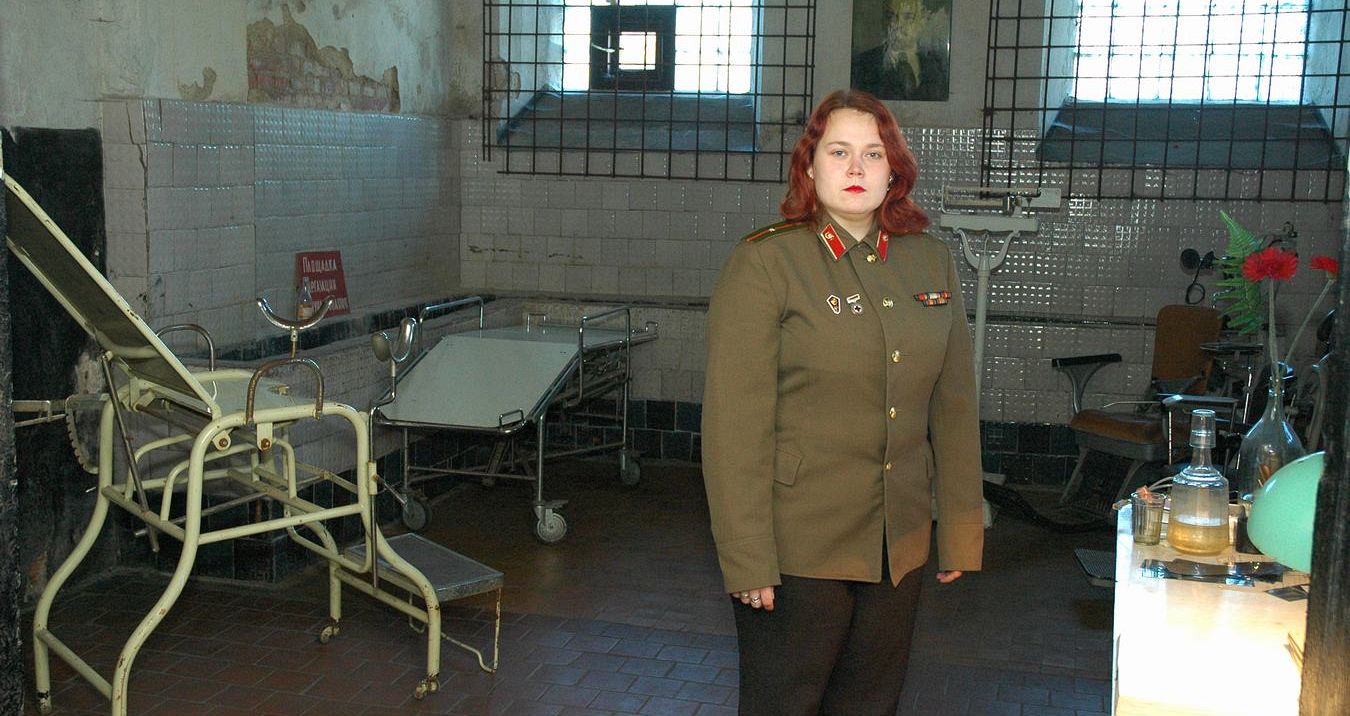 Riga is the capital of Latvia, a former member of the Soviet Union and one of the three Baltic states. Over the last 10 years it has surged in popularity with stag dos, and more recently, it's becoming ever more popular with both hen and sten parties. Some of this popularity is because it breaks away from the traditional stag weekends in Prague or Amsterdam. The amount of times we hear 'been there, done that' and 'we want something different that the stag will remember forever.' It's lucky for them, there are a number of alternatives, of which Riga is one of my favourites when considering a stag do abroad. Forget the cheap beer and beautiful women (well, actually don't because that shit's important and Riga has that), but set that aside for the moment, because the thing that makes a Stag Do in Riga really stick out is the insane activities you can do. They're on a whole new level! Check out the below to see the top 5 insane Riga Stag Do Activities your group can do.
We'll start relatively slow for this listicle, which is kind of ironic, because these karts are anything but! If you're a group looking for something different for your Latvia stag weekend, Ice Karting is an absolute must and definitely one to add to the bucket list. Taking place on either a frozen lake or a frozen ice covered karting track, these spikey-tyred karts have the power and grip to get round any surface. Put the pedal to the metal and your foot to the ice and it's go, go, go! In our opinion, the best way of driving is sideways - particularly around corners where getting a good drift could be the difference between first and last position. Due to the ice factor, wipe outs are inevitable, so bring your sports camera to record those moments for some banter at the pub later that night. This activity comes with return transport included, so you can enjoy a beer or two after the race. This is definitely a great activity for you to consider for your Riga stag weekend.
The Olympic bobsleigh is scary, and I mean truly scary. If you ever wondered what it's like to be fired out of a submarine's torpedo tube, then I think this is pretty close. This activity takes place at the Latvian Olympic Bobsleigh training Park in Sigulda. This allows you to be joined by a former member of the Latvian National Bobsleigh team, as you fly down this incredibly fast and intricate track. You'll reaching breath-taking speeds, ride the walls and screech around corners in this incredible thrill fest! You'll be glad to know that the professional will be doing the driving, so all you have to do is hold on for dear life! Where else in the world can you say you've ridden a bobsleigh with a former Olympian? A real bucket list activity for any Riga stag do!
This one has made the headlines in the past due to its sheer authenticity, and it also gives an opportunity for boomers to have a dig at what we like to call 'playful banter'. Seriously big, muscle clad Eastern European blokes - armed and wearing uniform (you get to choose between traditional military or classic black) will rock up in a van or other appropriate vehicle and basically arrest the stag. Handcuffed with a bag over his head, he is hauled into said vehicle and driven away. After a while, he'll find himself sitting in darkness, handcuffed and helpless in a foreign country, and he won't have a clue why he's been collared. The bag is removed from his head, and there - blinded by light sensitivity - he sees all his mates sitting in front of him. It's at this point that he'll realise that he's on stage in a strip club, and as the strippers suddenly come bearing down on him, all will once again be right with the world. He'll get to enjoy the sight of the gorgeous ladies wiggling their goodies at him, and you'll get to enjoy his reaction to the ultimate stitch-up. So, if you're looking for a real unique option, this is definitely worth considering!
Next up in this bonkers list is the Rabid Dog Chase. Yes, you heard that right! If you think bobsledding at 60 miles per hour is scary, imagine getting hunted and chased by a 40kg German Shepherd as it hurtles towards you at 30 miles per hour, fangs bared and saliva dripping fro its canines, ready and eager to pounce on its target. That target, by the way, is you. Or at least, it's the poor sod getting hitched! You'll no doubt be relieved to hear that the canine in question is not actually rabid but a highly trained official state service dog. Its handler is a current serving state official, but the main man on your stag do won't know that! You may also be pleased to hear that the stag will be wearing a bite suit so he won't get hurt, but those things are heavy and they certainly won't help the stag's running speed. This is a classic stag stitch up activity which is well worth a YouTube video after (remember to send us the link so we can have a laugh too!). It's probably not for everyone, but as far as Riga bachelor party ideas go, this is definitely in the unique category.
In first place on our Riga stag do ideas list, and clearly deserving of its position, is the Russian Prison Experience. Taking place on a deserted Russian military base just a few hours outside Riga, this stag do activity is not for the faint of heart. 'Prisoners' are searched before going through a medical assessment in line with military prison regulations. This is terrifying because in the picture you can see stirrups! What the heck do they need stirrups for? Is this a prison or a scene from Hostel? It doesn't end there though, and after what I'm sure is nothing more than a cough and drop, you'll be taken to get photographed for your official prisoner registration card. Wit all that sorted, you can then look forward to being interrogated. Did we mention all the staff on site are ex prison employees? No? Well they are and they know what they're doing. Expect PT drills wearing authentic gasmasks and some shouty Russian words. You won't understand them, but to be honest, their volume says it all. You'll also sample the authentic prison food before spending the night on lockdown. You can, however, choose to not go into full lockdown and are free to wander the base with a beer or two. There is an option to include a 3am drill call which will involve stupid o'clock PT, but as we say, that one is optional! In all seriousness, everyone there is fantastic and it's great for stag dos looking for something they won't do again, well you'd hope so any way!
These are just a few of the many stag do ideas we have for Riga, so if you like the sound of a Latvia stag do or want to find more about things to do in Riga for your stag, get in touch on 01202 566100, or use the contact form at the top of the page.